April 04, 2017
Amy Molyneux, Meta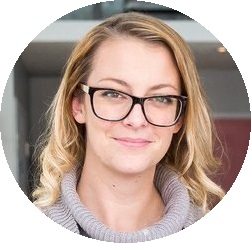 Amy Molyneux
Molyneux ranks as one of the few individuals who can credibly list "entrepreneur" as her primary occupation. Prior to co-founding Meta, an artificial-intelligence company that gathers and analyzes published scientific research, with her brother Sam, she started Painted Face, a platform used by professionals in the worlds of makeup and special effects. Meta, of course, has a slightly more ambitious goal: To solve the internet-era problem of what to do with too much information.
"I saw this as one of the last great challenges online, where technology hadn't quite scaled to meet challenges of massive industry," Molyneux told Betakit last year. "I either naively or bravely said that I can do this."
Her naivete and/or bravery paid off. In January, the Chan Zuckerberg Initiative — a philanthropic organization founded by Facebook luminaries Mark Zuckerberg and Dr. Priscilla Chan — acquired Meta. That's quite the stamp of approval for a startup founded in the Molyneux family homestead.
Photo source: StartUp Toronto
Scroll down to see the next article