August 11, 2014
Monday Moves 8-11
Manufacturer
Joel Sendak will join privately held biotech Forward Pharma as chief financial officer. Sendak joins the company from Stifel Financial Corp, where he served as managing director, biotechology.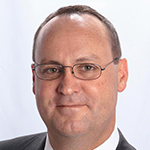 Auxilium has appointed Andrew Saik (pictured at left) as chief financial officer. Saik hails from Endo Health Solutions where he served as senior vice president, finance and treasurer. Saik oversaw the company's acquisition of Paladin Labs while at Endo Health Solutions.
Astellas Pharma EMEA—the company's regional headquarters of Astellas Pharma for Europe, the Middle East and Africa—has promoted Simon Dew to the role of chief strategy officer. Dew will focus on enhancing the company's leadership in the urology and transplantation areas, as well as in oncology. The drugmaker has also named Moyra Knight as head of corporate and employee communications.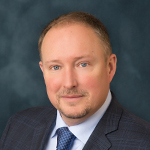 Aegerion Pharmaceuticals has promoted Craig Fraser (pictured at right) to the role of chief operating officer. Fraser previously served as president, US and international commercial and global manufacturing and supply chain at Aegerion, where he led the orphan drug launch of Juxtapid.
Dendreon has named W. Thomas Amick as president and chief executive officer. Amick succeeds John H. Johnson who abdicated the role for personal reasons. Amick previously served as chairman and chief executive officer of Discovery Labs. Prior to Discovery Labs, Amick worked at J&J for 30 years.
Agency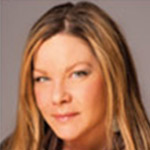 Public Relations firm MWW has named Jess Seilheimer (pictured at left) as chief strategy officer. Seilheimer joins the agency from Cretegic—her own consultancy. Seilheimer previously served as senior vice president of digital innovation and strategic planning for Havas. She was among a panel of experts who participated in an MM&M Leadership Exchange on non-personal promotion last August.
Ogilvy CommonHealth Worldwide announced five promotions and two new hires. The agency has promoted Bridget Mabey to group art supervisor, Kristen Sween to copy supervisor, Jamie Fishman to senior account executive, Jaclyn Ninos to senior account director and Stephanie Matone to account executive. Ogilvy CommonHealth Worldwide has also hired Timonthy Kuhlmann as SVP, management supervisor and Paula Huntzinger as director of human resources.
Palio+Ignite announced the promotion of Andrea Kretzmann from senior vice president, brand strategy director, to managing director, west, and the appointment of Cheryl Fielding as senior vice president, director of client services.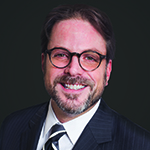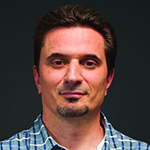 Dudnyk has added Lou Iovino (pictured at left) as director of client services; Evan Young as associate creative director; Greg Librizzi (pictured at right) as associate creative director; Jay Geipel as VP, account director and Laura Jordan also as VP, account director. Iovino has spent 12 years in the agency world and has also written scientific articles for Oncology Business Review. Librizzi has spent 20 years in advertising and used to be a professional skateboarder. Young has worked in medical publishing and written for specialty news publications covering cardiology, endocrinology, oncology, hematology and infectious diseases. Geipel's experience includes 12 years in advertising including Saatchi & Saatchi. Jordan will lead two orphan disease account teams in her new role.
Scroll down to see the next article