April 01, 2014
In DC, parties argue generic label freedom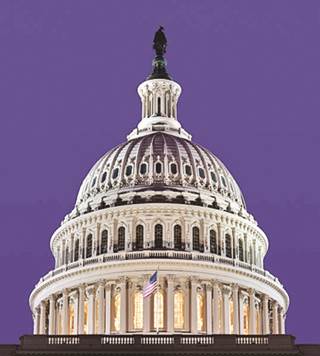 Pushed off by an early March snowstorm, the tussle over whether generics drugmakers should be granted the latitude—or burden, depending on the point of view—to change product labels is being given a hearing before the House Energy and Commerce Committee Tuesday.
Supporters of the new FDA rule that would allow—and therefore require—generics makers to update their labels when they become aware of safety needs, include the nonprofit group Public Citizen, which has lobbied for such a move, and the FDA, which says the rule would put generics makers and branded drugmakers on equal footing. Opponents, which include the Generic Pharmaceutical Association (GPhA), claim the rule will drive up prices and cause confusion.
Current regulations require that brand drugmakers update labels when they become aware of patient safety information. Generics manufacturers, however, cannot update their labels until the brand has already done so.
The supporters note two key data points for backing the FDA's proposal: more than 80% of dispensed US prescriptions are generics, and brand manufacturers tend to stop making drugs when they lose their patents. In pre-published testimony, Public Citizen also cites a 2012 Generic Pharmaceutical Association (GPhA) study in which the industry interest group said 45% of generics have no brand on the market. The nonprofit says this means "if generic manufacturers are not actively monitoring and proposing safety updates, no manufacturer is doing so at all."
Public Citizen also noted in its pre-published testimony that it confirmed a 2010 FDA finding that "'critical safety-related label changes' may occur many years after approval, after entry of the generic onto the market, and after the exit of the brand-name product."
The proposal is significant, attorneys say, because it would mean generics makers would lose a liability shield.
"Everything changes with this rule," David Lill, managing partner of the law firm Bowman and Brooke, said during a March 11 webinar hosted by firm Hogan Lovells. The FDA, Lill said, is telling generics makers, "You're now Big Pharma."
One case of note, both in terms of pre-submitted hearing documentation and outside discussions, such as the March 11 webinar by law firm Hogan Lovells, is the 2011 decision in Pliva v. Mensing. In this case the Supreme Court ruled generics companies could not be sued for lack of proper label information, known as failure to warn.
Meanwhile, the 2009 decision in Dolan v. GSK found that branded drug manufacturer GlaxoSmithKline could be liable for injuries caused by a generic drug, but the generic manufacturer was not.
FDA Director of the Center for Drug Evaluation and Research Janet Woodcock's testimony notes that the Mensing case "alters the incentives for generic drug manufacturers to comply with current requirements to conduct robust post-marketing surveillance, evaluation, and reporting to ensure that the labeling for their drugs is accurate and up to date."
Former FDA Associate Chief Counsel for Drugs and current Hogan Lovells managing partner Dave Fox noted the proposed labeling rule also marks the first time the FDA would require generics makers to collect adverse-event data, and that the rule would also require generics makers to alert brand manufacturers of any adverse events—a reverse information flow that does not currently exist.
On the other hand, opponents of the rule include the GPhA and law firm Kirkland and Ellis. The GPhA testimony frames its opposition as one of burden: the group notes that the FDA only approved 15 generics in the just over two decades before the Hatch-Waxman Act introduced widespread generics production and notes in its testimony that "within one year after Hatch-Waxman became law, more than one thousand generic applications were submitted to the FDA."
The GPhA adds that the proposed rule will create marketplace confusion because generics labels will vary by manufacturer and that their changes will be based on insufficient information because they have not conducted their own clinical trials and are therefore dependent on the brand manufacturers whose drugs they mimic.
Then there's cost: the generics association says the new rule would "add $4 billion annually to the nation's already high healthcare costs," and that the new liability associated with these label responsibilities would require makers to "adjust prices to stay in business, withdraw products, or decline to launch new affordable versions of brand medicines."
Public Citizen, anticipating this argument, countered in its pre-published testimony that if per-prescription prices did not drop after the 2011 Pliva decision, "there is no basis for assuming that the cost per prescription will rise in light of the new rule."
Scroll down to see the next article