December 13, 2012
Sanofi crowns patient advocacy contest winner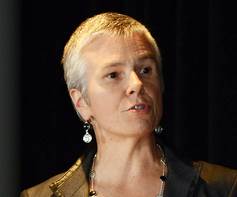 A program to create a crowdsourced disease registry was crowned the winner of Sanofi's inaugural Collaborate Activate Innovation Challenge, a contest that rewards collaboration among patient and medical advocacy groups.
The winning partnership, dubbed Registries for All Diseases, will collect a $300,000 award for its plan to create "a comprehensive, cross-disease registry to help accelerate translational research for over 1,000 diseases." Partner orgs include Genetic Alliance, CFIDS Association of America, National Psoriasis Foundation and the Inflammatory Breast Cancer Research Foundation.
"Data can accelerate research and services, help us get better patient outcomes and save money," said Genetic Alliance chief Sharon Terry, "but right now, this data is in silos and is not easily accessible to researchers. By creating a patient-centered research network that spans many diseases, people will be empowered to participate in their own health and can contribute data to advance the development of disease treatments."
The runner-up was 21st Century Brain Trust, a "self-administered, clinical-grade cognitive testing app to detect asymptomatic Alzheimer's disease" and meanto to support a dialogue "based on brain health rather than brain disease, empowering people to take control of their cognitive well-being." That partnership, which will receive $100,000 towards its mission, includes the USAgainstAlzheimer's Network, the American Health Assistance Foundation and the Geoffrey Beene Gives Back Alzheimer's Initiative.
The contest, which drew 128 entries from 280 different organizations, was administered by Sanofi's Partners in Patient Health unit (formerly known as its patient advocacy group), and was judged by an expert panel of five, with North America pharma president Anne Whitaker representing the company.
The Collaborate Activate challenge is similar to Sanofi's
Data Design Diabetes challenge
, in which teams of techies compete to develop data-centric technologies that advance diabetes care. That contest, launched in 2010, is entering its third year. It's given the company a better grasp on how technology can be used to harness Big Data and valuable exposure to emerging talent. The Collaborate Activate contest, similarly, promises to deepen the company's ties in the patient advocacy world.
"The health problems of patients and of the nation are too great for any one organization to solve," said Eric Racine, PharmD, MBA, who is VP of Partners in Patient Health at Sanofi. "We also knew that diversity is a great source of innovation. When you put a diverse group of people together to solve a common problem, that cross-sourcing creates a multiplier effect, and that's led us to change our approach to advocacy."
Scroll down to see the next article