September 18, 2014
Five things for pharma marketers to know: Thursday, September 18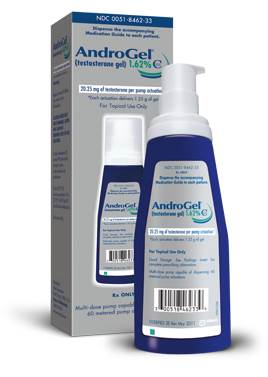 A panel of FDA advisers voted 20-1 yesterday to limit testosterone-replacement drugs to men with specific medical conditions that impair the function of the testicles, Reuters reported. FDA does not have to follow the guidance of these panels but often does. Spurred by strong sales of drugs like AbbVie's AndroGel and Eli Lilly's Axiron, the agency is worried that older men are using the meds more for lifestyle reasons and for a a condition that has been called "low-T." The committee also recommended that additional studies be conducted to investigate the drugs' cardiovascular risk in patients with age-related low testosterone, something which the agency has been studying since earlier this year. FDA added a warning of the general risk of blood clots to the drugs' labels this past June. Researchers of a study published in JAMA this past July involving 24,000 Medicare patients found that the drugs did not increase the risk of heart attack, contrary to several previous studies.
The African Ebola epidemic is setting off lawmakers in the US, The Hill reported Wednesday. Rep. Michael Burgess (R-TX) blasted the FDA yesterday on its clinical hold of Tekmira Pharmaceuticals' Ebola treatment, TKM-Ebola, during a hearing of the House Foreign Relations subcommittee on Africa. "I'm still bewildered as to why TKM-Ebola has this hold," Burgess said. "Instead of clinical holds, let's talk about clinical trials. Let's talk about making things available." Rep. Betty McCollum (D-MN) cautioned against unleashing new treatments into Africa before they've been properly researched. "I know there's a lot of pressure, but I, for one, think we need to follow the science," she warned. FDA's director of counterterrorism and emerging threats, Luciana Borio, went to bat for the agency, saying its efforts are "unprecedented" in how it's handled new drug applications for products aimed at stemming the epidemic.
Stendra (avanafil) is now the first FDA-approved ED drug that is indicated for use 15 minutes before sexual activity. The FDA approved the new indication for the Auxilium-Vivus drug Thursday, just after Endo proffered $2.2 billion to buy Auxilium. Reuters notes that the new indication gives Stendra a 45-minute edge over Pfizer's Viagra (sildenafil), which requires an hour's lead time.
Health insurers are charging patients with pre-existing conditions a lot for drugs in what appears to be an attempt to dilute the Affordable Care Act's ban on refusing to cover, or charging a higher rate, for patients with conditions such as Parkinson's disease or epilepsy. The New York Times and ProPublica report that insurers have done this through strategies such as putting branded drugs on "non preferred" lists and/or by associating them with higher co-pay rates. The Times and ProPublica say some insurers are also applying this strategy to generics.
Bayer announced Thursday that it plans to spin off off its polymer business into its own public entity. The move will create two global corporations, with Bayer focusing on the company's life science business, while this new separate unit—MaterialScience—will look to lead in the polymer category. Bayer cited a major reason for the move as to give "MaterialScience direct access to capital for its future development."
Scroll down to see the next article