September 23, 2014
Five things for pharma marketers to know: Tuesday, September 23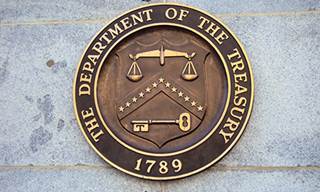 The US Department of the Treasury issued a notice Tuesday taking action against corporate tax inversions, which have taken the pharma industry by storm. "These transactions erode the US tax base, unfairly placing a larger burden on all other taxpayers, including small businesses and hard working Americans," the Treasury wrote. The Treasury will target "hopscotch" loans—or the restructuring of a foreign subsidiary to gain tax-free treatment, prevent an inverted company from transferring cash or property to evade taxation, and strengthen the requisite that former owners of the US entity own less than 80% of the newly combined company. The Treasury also noted that "today's actions apply to deals closed today or after today." MM&M is tracking this story.
The Centers for Disease Control and Prevention released a report Tuesday modeling a worst-case scenario for the Ebola epidemic in West Africa, writing that, without additional intervention, the number of Ebola cases could reach 1.4 million by January 2015. The US agency stated that ending the epidemic will require treating approximately 70% of people infected with Ebola, adding that "every 30-day delay in increasing the percentage of patients in ETUs (Ebola Treatment Units) until 70% of all patients were hospitalized was associated with an approximate tripling of the number of daily cases that occur at the peak of the epidemic." In other news, the FDA approved expanded use of Tekmira's experimental Ebola treatment, the company said yesterday.
The UK's National Institute for Health and Care Excellence (NICE) gave Johnson & Johnson subsidiary Janssen a bit of good and bad news. The good: it approved the company's hepatitis C drug Olysio (simeprevir) with peginterferon and ribavirin. The bad: the approval is limited to genotype 1 patients, but as PMLive reports, the approval does not cover combining the drug with sofosbuvir (Gilead's Sovaldi) for genotypes 1 and 4 patients who cannot tolerate an interferon-based regimen. "We are disappointed with the preliminary recommendations from NICE... [W]e believe there is an unmet need in these patient groups that simeprevir can help address," Janssen medical director Peter Barnes said in a statement.
Boehringer Ingelheim is laying off up to 600 employees in Germany. Reuters reports that the family business said lower domestic reimbursement rates and US healthcare budget cuts prodded the company in this direction. Reuters notes that the company expects to eliminate 500 to 600 jobs in Germany by the end of 2016.
The National Institutes of Health (NIH) is allocating $10 million in grants to increase the number of female clinical trials—both human and animal. The New York Times reports that the funding will be spread among more than 80 researchers who are investigating an array of conditions including migraine and stroke. "It's an early first step we're taking to encourage people to see the value of studying sex as a biological issue," NIH women's health researcher Janine Clayton tells the Times.
Scroll down to see the next article