December 12, 2014
Five things for pharma marketers to know: Friday, December 12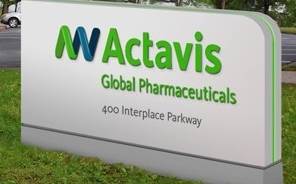 A US Judge ruled in a preliminary injunction that Actavis must continue to sell its Alzheimer drug Namenda IR. New York Attorney General Eric Schneiderman filed a lawsuit in September alleging the company was trying to stifle generic competition as it launched Namenda XR, an extended release formulation of the drug. Actavis had planned to take Namenda IR off the market in August to focus on sales on Namenda XR, according to the lawsuit.
Sanofi announced Friday the FDA has approved a supplemental biologics license application for its flu vaccine Fluzone—extending its use to a quadrivalent formulation that protects against four strains of the virus. The vaccine will be made available in the US during the 2015-2016 flu season.
US Senators Orrin Hatch and Michael Bennet have proposed a new bill aimed at creating a new FDA designation—dubbed Dormant Therapy designation—which would grant 15 years of marketing exclusivity. The designation would be used to incentivize drugmakers to develop medicines that combat diseases with "one or more unmet medical needs," Regulatory Focus reported Friday.
Wyeth chief executive Bernard Poussot is no longer a candidate as the next CEO of Sanofi, according to Reuters. Poussot has joined the board of Swiss drugmaker, and Sanofi rival, Roche which will likely take him out of the running—according to the news service. The drugmaker is looking to replace its ex-CEO Chris Viehbacher who parted ways with the company over a management dispute in October.
Novartis announced Friday that its experimental psoriasis drug Cosentyx (secukinumab) cleared the disease's rough skin patches more effectively than Johnson & Johnson's Stelara, according to Reuters. The head-to-head Phase-III trial examined patients with moderate-to-severe plaque psoriasis finding those taking Cosentyx exhibited clear or almost clear skin after 16 weeks.
Scroll down to see the next article