November 07, 2014
Five things for pharma marketers to know: Friday, November 7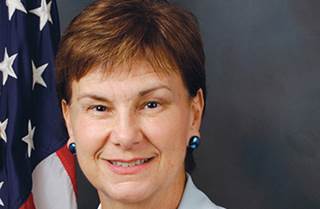 Opioids without abuse-deterrent features will remain available—for now—Janet Woodcock, director of FDA's Center for Drug Evaluation and Research, tells BioCentury. Woodcock added that technology to prevent patients from abusing opioids is still in its "infancy," and that there will be a "long path" to travel before the agency would require abuse-deterrent features as a condition to market opioids.
FDA's Oncologic Drugs Advisory Committee (ODAC) voted 5-2 against an accelerated approval of a combination of Novartis's Farydak (panobinostat) and J&J's Velcade (bortezomib) in patients with multiple myeloma as a second-line treatment, according to OncLive. Farydak was granted a priority review from FDA in May. ODAC chair Deborah Armstrong said during the meeting, "I think we [the advisory committee] struggle when we don't see an overall survival benefit." Another panelist, James Leibmann, from UMass Memorial Center, said that this "was a very difficult decision," due to the activity in this disease, but he believes "the toxicity outweighed the marginal benefit in progress-free survival." FDA is not required to follow the panel's recommendation.
Belgium's largest drugmaker, UCB, has agreed to sell its US generic drug business to Advent and Avista Capital Partners for $1.53 billion, Bloomberg tell us. UCB plans to use proceeds from the sale of its US specialty generics subsidiary, Kremers Urban Pharmaceuticals, to invest in the development of drugs in CNS and immunology.
A newly developed antibiotic-free drug is effective at eradicating the MRSA superbug, a patient trial showed—making it one of the first effective alternatives in fighting MRSA without antibiotics, The Telegraph reported Thursday. Researchers from the Dutch biotech firm who developed the drug—Clinical Microbiologists at Micreos—hope to develop a pill or injectable version of the drug within five years.
Massachusetts Republican governor-elect Charlie Baker plans to address the state's opioid addiction epidemic early in his term, The Boston Globe tells us. Baker hopes to create a coalition of healthcare officials, elected Democrats and labor leaders to stem the abuse of prescription painkillers. "We have a prescription medication problem, which I think is where most of this starts," he said. "And I think you need to involve the healthcare community in a pretty serious way in this conversation."
Scroll down to see the next article