November 24, 2014
Five things for pharma marketers to know: Monday, November 24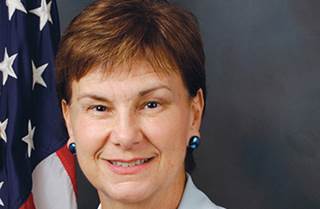 Rare disease drugmaker BioMarin Pharmaceutical announced Monday it has agreed to acquire Dutch biotech Prosensa and its investigational duchenne muscular dystrophy drug drisapersen for up to $860 million. BioMarin hopes to capitalize on drisapersen, which is currently seeking approval from the FDA—and if approved could treat 13% of the estimated 10,000 to 15,000 people affected with the disease in the US—the Wall Street Journal tells us. GSK previously co-developed the drug with Prosensa, but in September 2013 pulled out when the drug failed to demonstrate efficacy in a late-stage study. Prosensa hopes to complete its regulatory filing in the first quarter of 2015. The company received $7 million from nonprofit CureDuchenne to aid development of the drug in August.
FDA often bestows Breakthrough Therapy designation on drugs that demonstrate "substantial efficacy," director of the Center for Drug Evaluation and Research Janet Woodcock said at a conference Friday, according to BioCentury. In a two year post-mortem of the program, FDA found that 66% of denials for the designation were due to lack of efficacy. Woodcock also noted that targeted medicines are more likely to be inducted into the program.
Lundbeck CEO Ulf Wiinberg will depart the company immediately for failing to disclose receiving shares of Stratified Medical Limited. Bloomberg reported Monday that Lundbeck invested in Stratified Medical Limited after Wiinberg was gifted 55 shares of the UK analytics firm. He will receive a severance package worth $3 million. The company hopes to fill its chief executive vacancy by August of next year.

Stryker is weighing a bid of $16 billion for UK devicemaker Smith and Nephew, according to unnamed sources from Bloomberg. The news service says the company is looking at the transaction partially for its tax inversion benefits, which would allow it to redomicile across the pond and reap the tax benefits therein. The Michigan based device maker told the Financial Times in May it wouldn't pursue an acquisition of Smith & Nephew for months. That time table expires this week.
Amgen has terminated all its clinical studies for advanced gastric cancer candidate, rilotumumab, the company announced Monday. An independent data monitoring committee found an increase in deaths in patients receiving chemotherapy and the monoclonal antibody compared to those only undergoing chemotherapy.
Scroll down to see the next article