September 22, 2014
Five things for pharma marketers to know: Monday, September 22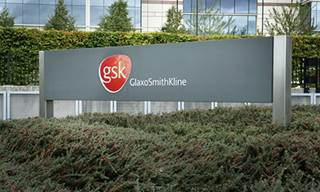 On September 2, GlaxoSmithKline released 45 liters of liquid contaminated by the polio virus from its Rixensart, Belgium, site to a local sewage plant in Rosières and then into the Lasne River, the British drugmaker confirmed with MM&M Monday. Belgium's Federal Public Service of Health, Food Chain Safety and Environment wrote in a statement on September 8 that the contaminated liquid was not discharged into the country's supply of drinking water and that the risk of contamination for swimmers, fishermen and employees in the water treatment plant are low to due to high levels of dilution and that the polio vaccine is required in Belgium. Belgium's Minister of Public Health also noted that it has undertaken two risk analyses and confirmed there is no public health risk for the population. GSK's director of of external communications for vaccines, Robert Perry, wrote in a statement to MM&M: "GSK is working closely to support the various Belgian health authorities on their action plan to protect the population and monitor the situation. This is clearly a most regrettable situation. We take our responsibility for quality and safety extremely seriously and understand the concern that this incident is created."
Amgen announced on Monday that it has submitted a Biologics License Application for immuno-oncology drug blinatumomab—an experimental treatment for acute lymphoblastic leukemia (ALL), or cancer of the blood and bone marrow. Blinatumomab has received both orphan drug and Breakthrough Therapy designation. Amgen filed the investigational biologic from a Phase-II trial of adult patients with relapsed/refractory ALL which met its primary endpoint of determining whether the drug is "effective, safe and tolerable," for that patient group, according to clinicaltrials.gov.
House Reps. Michael Burgess (R-TX) and Allyson Schwartz (D-PA) have introduced a bill to exempt continuing medical education (CME) payments from the reporting requirements of the Physician Payments Sunshine Act. The bill, which would still need a floor vote to be able to move to the Senate, also proposes removing this same reporting requirement for reprints of peer-reviewed journals and medical textbooks. Interest group CME Coalition said in a Monday statement that the bipartisan effort shows "unmistakeable" support for these measures. The OpenSecrets.org database, created by the nonpartisan campaign-finance tracking research firm Center for Responsive Politics, indicates that Burgess received industry support from 2011 to 2012, such as $10,000 from Abbott Labs to Burgess's campaign committee and from several professional medical organizations in similar sums. OpenSecrets is sparse on information about Schwartz.
The National Institutes of Health wants to create what Regulatory Focus describes as "a high-quality catalogue of what all oral solid dosage formulation products sold in the US look like," or a Facebook of sorts. The NIH calls it a Computational Photography project for Pill Identification, aka C3PI. The proposal loops in the FDA, and partners have asked the industry to help ensure the drug images are accurate.
Merck KGaA—Germany's Merck—is buying up Sigma-Aldrich Corp. for $17 billion. Bloomberg reports that the purchase breaks down to around $140 per share of the chemical company and "will accelerate Merck's shift away from developing pharmaceuticals at a time when its Serono biotechnology business has struggled to create new products." Bloomberg adds that chemicals brought in 39% of Merck KGaA's sales last year, and that its last major new drug was approved in 2003.
Scroll down to see the next article