March 01, 2012
Agency business briefs—March 2012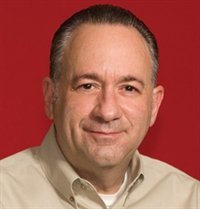 Ogilvy CommonHealth Worldwide
named Neil Contess president of its Consumer Care group. Contess joins the network from Euro RSCG Shake, where he was president and CEO. Before launching Shake, which sold to Euro in 2007, Contess served in senior roles at Wunderman and Bates/141 Worldwide.
Draftfcb
landed Sanofi's Super Vita vitamin franchise in China. The flagship product, 21 Super Vita, is China's top-selling multivitamin by volume sales. The brand will be serviced by a new Draftfcb Healthcare Greater China shop, to be based in Shanghai and headed by Patrick Tong.
Shrewsbury, NJ-based direct marketing shop D&R Communications
has merged with Lake Forest, CA-based ePromotion firm Lathian Systems to create D&R Lathian. The combined shop will be led by partners Quang Pham (of Lathian), David Schoonmaker and Reide Rosen (of D&R).
Moroney & Gill
, a New York- and Florida-based healthcare advertising shop, rolled out a "customizable" billing system offering "flat-fee pricing along with optional risk-sharing so companies who may have smaller budgets can get professional advertising services."
Scroll down to see the next article