May 20, 2015
Giant names Gold as CEO, adds CFO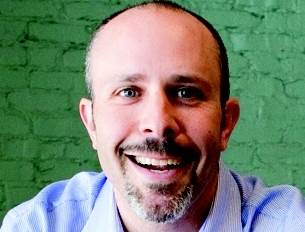 San Francisco–based indie shop Giant elevated founding principal Steven Gold to CEO and appointed Jeff Nemy as CFO. Both are new roles for the agency.
Gold told MM&M that the moves are designed to give the agency a clearer hierarchy and to better define the roles of the agency as it continues to expand.
"We've been operating as a partnership for some time—and still are—but as we've gotten larger and our business is adjusting and growing, we decided as a team that it was a smart idea to have one defined CEO position," he said.
"It's important to have one position defining a vision [for the agency] and ensuring the successful execution of that vision at this point in our life cycle," Gold added.
Giant reported revenue of $35.2 million for 2013, growing by nearly 40% compared to $25.9 million in 2012. In July the agency put out a new shingle in Philadelphia and had increased its total headcount to over 250 people at the time.
Prior to the new appointments, Gold and Stephen Mullens, another founding principal at the agency, split creative supervision. Now as CEO, Gold has passed creative supervision responsibilities to Mullens. All creative, brand experience and technology leads now report to Mullens.
Before joining the agency as CFO, Nemy had worked as a consultant and previously served as COO of McCann Erickson and Eveo. Nemy will oversee the internal service departments and report to Gold.
Scroll down to see the next article