October 17, 2016
Guidemark Health merges with three companies to form new agency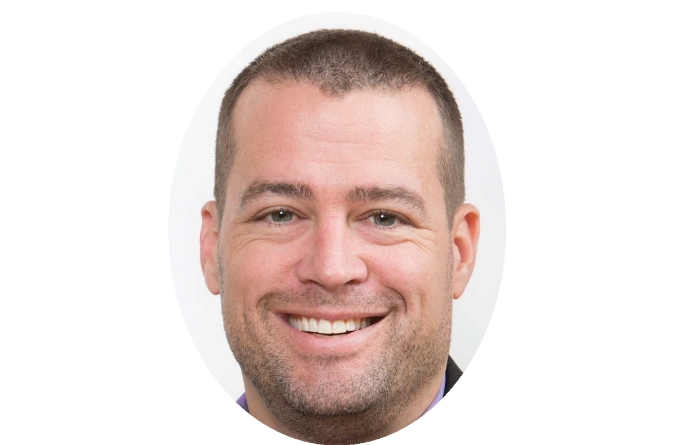 Guidemark Health, owned by private equity firm High Road Capital Partners, is merging with three other marketing agencies — Bluespire Marketing, Bluespire Senior Living, and Ariad Communications — also owned by High Road, to form one new agency that has expertise in both healthcare and finance.
Terms of the deal were not disclosed. The name of the new entity has not yet been established.
The proposed merger is expected to close in the first quarter of next year, said Matt Brown, CEO of Guidemark, (pictured) who will also take over as CEO of the combined agencies. Brown said no layoffs are expected.
See also: Guidemark Health hires GSW's Zambrotta as president
The new entity will comprise 350 employees, total more than $50 million in annual revenue, have seven offices, and will operate under one P&L, according to Brown. Guidemark Health is the largest of the four agencies — it has 120 employees, three offices, and more than $25 million in revenue.
Michael Beckerman, who was the CEO of Ariad Communications and Bluespire Marketing when they merged last year, left the company in June.
Brown said this merger is about bringing together different capabilities. Ariad has expertise in digital marketing and CRM. Bluespire Marketing's expertise is in content, technology, and marketing automation. Both Guidemark and Bluespire Senior Living specialize in creative.
Ariad has worked with CPG brands like haircare brand TRESemmé and Degree deodorant as well as Canadian insurer Ivari. Bluespire primarily works with healthcare and financial brands, while Guidemark Health works with a number of drug and devicemakers. Brown said that less than 10% of the joint portfolio is made of consumer packaged goods and technology clients.
See also: Guidemark Health hires chief strategy officer
"We needed strong digital to answer future requests from clients and these companies needed the big branding and big creative so we brought them together," Brown said.
Under the new structure, the entity will have an executive leadership team with four regional managing directors reporting to them. The four regions are West Hartford and Stamford, Connecticut; Toronto; Parsippany and Princeton, New Jersey; and Minneapolis. The regions will be managed by David Helgans, EVP at Guidemark Health; Tracy Smith, VP at Ariad; Mark Reichman was previously EVP managing partner at Brand Aid Digital; and Nyla Hoffman was marketing consulting for DV8, respectively.
Brown said he expects the combined agency to compete for business with Klick Health in Toronto and StoneArch Creative in Minneapolis. "I would say that at this point, our [Toronto] office really represents a great opportunity for us because of the breadth of digital talent that exists there," he said.
Brown also said the company is dedicated to staying nimble and agile to keep pace with client needs. "We structured it specifically with local leadership to take care of client needs," he said. "We don't want to be an organization that pushes things down. We set up this up so these managing directors can operate and run these regions."
See also: Top 100 Agencies: Guidemark Health 2016
One example of the cohesion between these firms, Brown pointed out, is a new offering, dubbed Gray Matters, targeting people 55 years of age or older. "Most agencies are going after millennials," he explained. "We believe the experienced consumer matters and this demographic deserves someone to focus on them."
To that end, the agency combined health expertise from Guidemark, financial planning expertise from Bluespire, and senior living know how from Bluespire Senior Living to bring together one offering. "We mapped an understanding of the adult brain, how it makes decisions, what's important to them," Brown said. "We're leveraging not just channels but experience across the organization to bring this together."
Brown joined Guidemark in September 2014 — which at the time was a network of agencies that included Convergent, Crossings Media, MPD, QD Healthcare Group, and Tricore. Guidemark consolidated those agencies into one agency in 2015 as part of a rebranding effort.
Scroll down to see the next article