December 11, 2013
LehmanMillet formalizes strategy dept.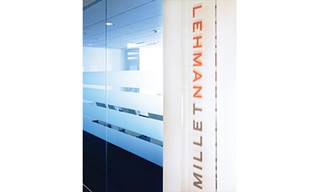 LehmanMillet added a new strategy department to its offerings due, an executive said, to the growing need for extensive strategic planning on client launch products.
"What we've seen, since the agency has started to do more launch campaigns, is a need to start as early as possible thinking strategically about what our clients need," said Kate Booth, VP, strategy, who leads the new division.
And what clients need, according to Booth, is "looking two to three years before launch to gauge what's going on with clinical trial design, what's going on with approvals and then, do they have appropriate messaging from both a scientific and promotional standpoint?"
The strategy division will act as a resource to account teams within the agency as well as work with business development to assist with pitches.
Part of the impetus to form the new group was to alleviate certain strategic responsibilities from "the account team," which "has a lot on their plate in serving accounts and ensuring deliverables," Booth noted. "This allows them to focus on clients and frees up bandwidth so we can offer a deeply engaged understanding of what is going on in a given market."
Booth also said the department will assist in creative briefs, ensuring that clients' products are differentiated from other creative in their therapeutic category. "I'm heavily involved in the situational analysis for the briefs. Oftentimes when we do creative briefs, I'll set the stage and provide the framework to ensure the situation is grounded in their business objective."
And adding that competitive framework to both creative and account services is an area Booth believes plays to the new department's strengths.
"We have three clients preparing for launch in a hospital," she offered as an example. "Over two weeks, I sat with each of them and went over the process of adoption. Even though our clients have different products in different therapeutic areas. This enhanced understanding of healthcare environments and the trends within it is something we believe can provide value to our clients."
Scroll down to see the next article