August 30, 2013
Med Ed Report briefs: September 2013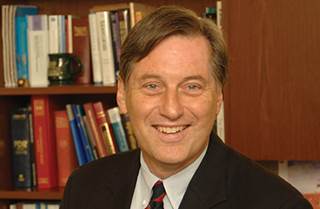 Pri-Med hired Mark Evans, MD (pictured), as medical director. He was most recently director, division of healthcare education products & standards, American Medical Association, where he managed editorial development and planning of all AMA grant-supported CME programs and provided support for the AMA PRA credit system.
Astellas Scientific and Medical Affairs funded a two-part CME webcast on improving medication adherence and outcomes in transplant recipients. The webcast was produced by CME Outfitters. ­Astellas markets organ-rejection drug Prograf.
Researchers at UCSD found that more than half of physicians in a sample received payment for activities like speaking. They also found that when a doctor is paid, he is more likely to prescribe a drug of the paying firm, both relative to close substitutes and even generic versions of the same drug. The effect scales with transfer size.
CircleScience
, a division of KnowledgePoint360, promoted Geeta Devgan, PhD, to VP, medical and scientific services. She will lead the medical and scientific services team based in the company's New York office.
Scroll down to see the next article