July 05, 2016
MediMedia Managed Markets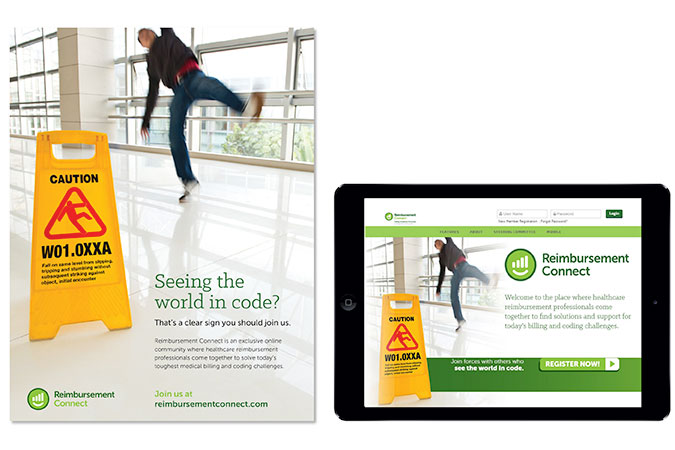 MediMedia Managed Markets president Lee Termini characterizes 2015 as one of the most exciting to date for his company. In March 2015, Ireland-based research firm Icon completed the $120 million acquisition of MediMedia and sister agency Complete Healthcare Communications from MediMedia USA. This allowed Yardley, Pennsylvania–based MediMedia to expand into new markets and offer a fuller spectrum of services in the access and reimbursement space.
"When a pharma client is in partnership with us, together we can address all of their strategic needs as well as tactical support," Termini says. "As we work to deliver answers via market research, we have strong long-term relationships with key decision-makers in the healthcare marketplace."
Icon's Commercialization and Outcomes Group reported total revenue of $50.2 million in 2015; Termini declined to break out MediMedia's revenue total from that sum. Its primary clients include Merck, Genentech, Otsuka, AstraZeneca, and Pfizer.
While the majority of its business is still U.S.-based, MediMedia now has multiple offices in Europe and the Asia-Pacific region.
In 2015, more and more clients tapped MediMedia for help targeting and improving their pull-through efforts. Despite having contracts in place, clients continued to struggle with sales-rep performance. To tackle this problem, MediMedia developed an analytics-based program designed to help its clients drive profitability and ROI.
"It's a proprietary initiative that marries prescribing data, formulary data, and market trends," Termini explains. "Using our specially designed software and analytic algorithms, we can show market-share growth based on our program in as little as six months."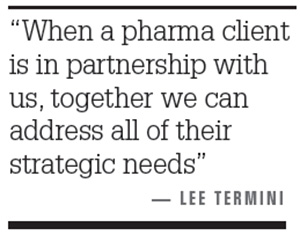 With health initiatives such as Obamacare and Medicaid rapidly changing the healthcare landscape, MediMedia has also kept clients educated about these shifts. "There continues to be a strong move toward the patient being the decision-maker for their healthcare, and there's the continued influence of the government as a major payer in the marketplace," Termini notes. "We spend a lot of time helping clients adapt to what these changes mean for health plans, providers and patients."
Related challenges: keeping up with the consolidation of health plans in the industry and interpreting for its clients (and their brand teams) what that means in the larger context of the evolving healthcare marketplace.
To meet growing digital demands, MediMedia added a number of in-house digital staff, with 20% of its nearly 30-member creative team now consisting of digital developers. MediMedia has also become a preferred developer for Veeva, the maker of a cloud-based platform that pharma companies like Merck and Eli Lilly use.
"We can do a lot of the creative design work needed for our clients," says Termini. "It's a growing part of our business."
Scroll down to see the next article