July 05, 2016
Precisioneffect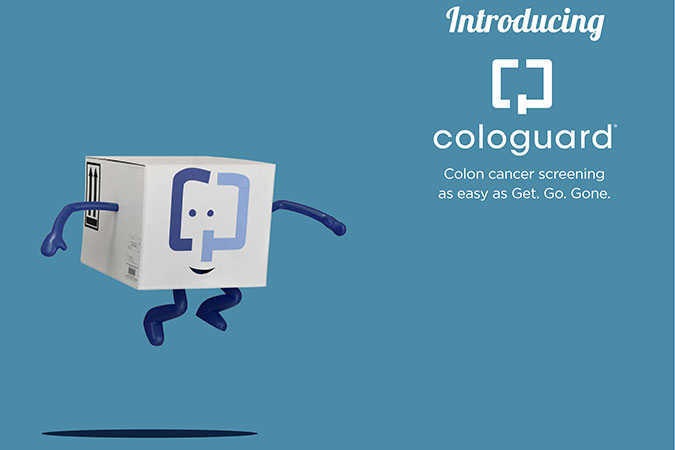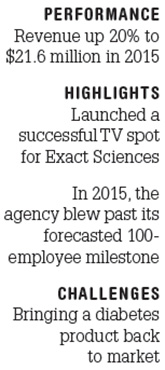 Snapped up by Precision Medicine Group in May 2015, Precisioneffect — the agency formerly known as LehmanMillet — managed to avoid the identity issues that accompany a change in corporate parentage. Indeed, with a solid and growing client list, an established team, and a pair of bustling offices in biotech hotbeds, the firm hasn't missed a beat.
Whether due to the change or despite it, Precisioneffect enjoyed a stellar 2015. The shop's revenue shot up 20% to $21.6 million, from $18 million in 2014. Meanwhile, agency president Carolyn Morgan is predicting a whopping 30% potential revenue increase in 2016. "[Parent company] Precision has put wind beneath our sails," she says. "You go into these things cautiously, but it was a natural collaboration and it exceeded our expectations."
With offices in Boston and Santa Ana, California, Precision­effect is surrounded by a concentration of innovative life-sciences companies. "As the only agency dedicated to companies seeking to change the standard of care, we've honed our craft in changing behavior in the clinical practice setting and with the patient," Morgan says.
With 10 products marching to launch, Precisioneffect is engrossed in pre-commercial client work. Small biotechs aren't the only companies seeking out the agency. Its approach also meshes with larger companies looking to revamp a particular segment of their business.
To stay current with scientific advancements and needs on the client side, chief creative officer Deborah Lotterman has been tasked with growing Precisioneffect's scientific capabilities.
The firm recently launched a TV spot for Exact Sciences' noninvasive colorectal cancer diagnostic device Cologuard. "The ad has had a great response and is increasing sales," Morgan says.
Mannkind turned to Precisioneffect for assistance with a tough challenge: Bringing a diabetes product back to market. The agency is also working on relaunching Insulet's insulin-management system OmniPod. On the West Coast, under EVP and MD Paul Balagot, the Precisioneffect team is preparing to launch Avanir Pharmaceuticals' Onzetra Xsail for migraine headaches. And Morgan is thrilled to continue the agency's relationship with Alimera Sciences, helping to rebrand and bring to market its diabetic macular edema agent Iluvien.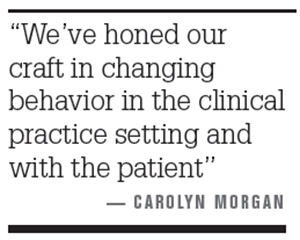 Precisioneffect is also working with clients on the cutting edge of science. Gene therapy leader Spark Therapeutics turned to the firm for its leading treatment for rare blinding conditions caused by mutations in the RPE65 gene. "It's the most novel technology we've ever worked on. Helping people see again is both powerful and rewarding," Morgan continues.
To keep pace with changing technology, Precisioneffect is working on a new digital-infused client approach, a mission spearheaded by SVP, director of media and engagement Kristi Hansen. "Digital is already infused throughout our agency, but we need to devise better ways to get our audiences to engage with the message and start a conversation," Morgan stresses.
In 2015 the agency blew past its forecast 100-staff milestone. New hires include Doug Chapman, VP, creative director in Boston, and Natalie Noble, director of operations in Santa Ana.
Scroll down to see the next article