January 01, 2014
Publicis Groupe picks up analysis firm Verilogue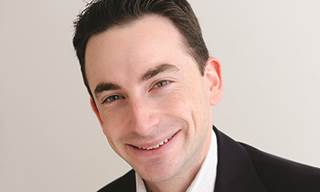 US-based Verilogue, the analytics firm specializing in physician-patient communication, was bought by Publicis Groupe and will become part of Publicis Healthcare Communications Group, the firms said.
As Verilogue is a private company, the purchase price was not disclosed, a Paris-based Publicis spokesperson told MM&M.
According to a statement, Verilogue's primary investor, Edison Venture Fund, will exit the company as part of the transaction. The analytics firm will retain its brand name and Horsham, PA, headquarters, as well as its 32 employees. CEO Jeff Kozloff will now report to Janet Winkler, president of PHCG's in-sync Group.
Founded in 2006, Verilogue offers digital capture and linguistic analysis of real-world encounters between physicians, nurses, patients, and caregivers in North America, Europe and Asia.
"Multichannel influences are creating profound challenges in the physician-patient dialogue," said Nick Colucci, president and CEO of PHCG, in a statement. "That's where Verilogue really brings a unique offering to our clients—guiding healthcare communications that are grounded in the voice of the customer."
He also cited Verilogue's potential for growth when combined with Publicis's global resources.
Kozloff said the firm will immediately be able to expand its global presence.
PHCG also scooped up bicoastal digital communications agency Heartbeat Ideas earlier in the year.
Jean-Yves Naouri, COO of Publicis Groupe stated, "We continue to seek opportunities in innovative technologies in the healthcare communications space as this category continues to grow."
Scroll down to see the next article