July 05, 2016
The Bloc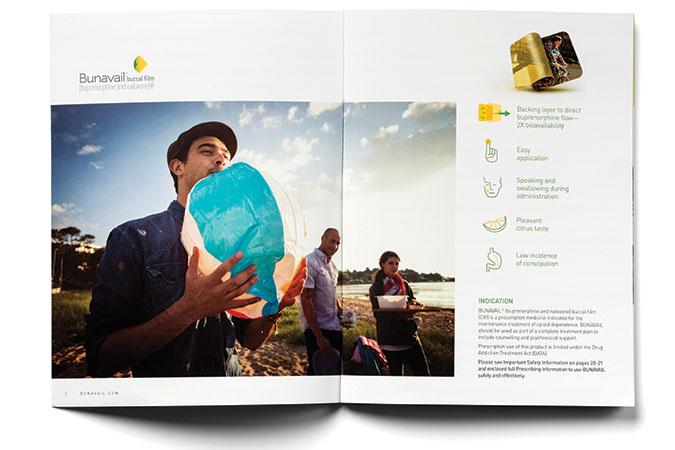 When asked for a single word to describe The Bloc's 2015 performance, cofounder Sue Miller and managing partner Jennifer Matthews quickly respond with "transformative." They could well have chosen "eventful" to depict a year that, despite a drop in revenue, found the company changing its name, expanding, moving into new offices, reorganizing its business approach, and breaking through on the DTC front.
They also agree that nothing symbolizes their company's approach like its sunny offices in lower Manhattan, in New York City. Formerly known as The Cement Bloc, the agency had been spread out in separate offices in the Flatiron District. To prepare for the shift farther downtown, the agency appointed a moving committee.
"We made sure everybody knew the best way to commute, whether by bike or ferry. We even coached people about the best restaurants," Matthews recalls.
The company closed up shop on a Friday in early July and reopened downtown the following Monday. To hear Matthews tell it, her arrival that morning was a pinch-me moment. "The new place is so full of light and energy. It didn't hurt that President Obama came to town that first day — the heliport is right outside our windows."
Even as it dealt with the upheaval that comes with relocation, The Bloc added 33 new assignments in 2015, including a payer project from AstraZeneca and vaccine work for Merck. Plus it was named AOR for Promacta, the Novartis medication designed to treat low platelet counts. But perhaps its most exciting win was Montefiore Health System in New York, as the launch of the system's rebranding campaign marked the agency's most prominent DTC work to date. "It's so much fun to watch your ad run during Dancing With the Stars," Matthews jokes. At the same time, revenue fell during 2015, from $45.4 million to $42 million. This follows last year's decrease, from $46.9 million. Matthews attributes the downturn to shrinking budgets on existing brands as well as to losses of business from Celgene, Vertex, and Salix. It also lost some vaccine work in the wake of the GlaxoSmithKline/Novartis transactions.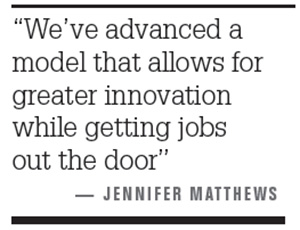 Such industry tumult continues to present challenges for everyone in the agency business, Miller says. "That volatility, which has many agencies operating from project to project, makes it more difficult to have a reasonable line of sight into a quarterly or annual plan," she explains. "And the pitch process is becoming more expensive and higher risk."
The year's ups and downs prompted The Bloc to embrace change. "Last year was difficult, and this year is our 15-year anniversary. It was a good time to say, 'What's the best way to organize to move forward?'" says Matthews. "We've advanced a business model that allows for greater innovation while getting jobs out the door." The Bloc now consists of five key teams, including a creative unit that handles everything from content creation to user experience. The Bloc also concluded two key "boomerang" hires, bringing back Linda Stryker as SVP, director of operations and Andrea Kretzmann as MD of its new West Coast office.
"The year 2016 will be a much stronger one," Miller predicts.
Scroll down to see the next article