September 24, 2015
Five things for pharma marketers to know: Thursday, September 24, 2015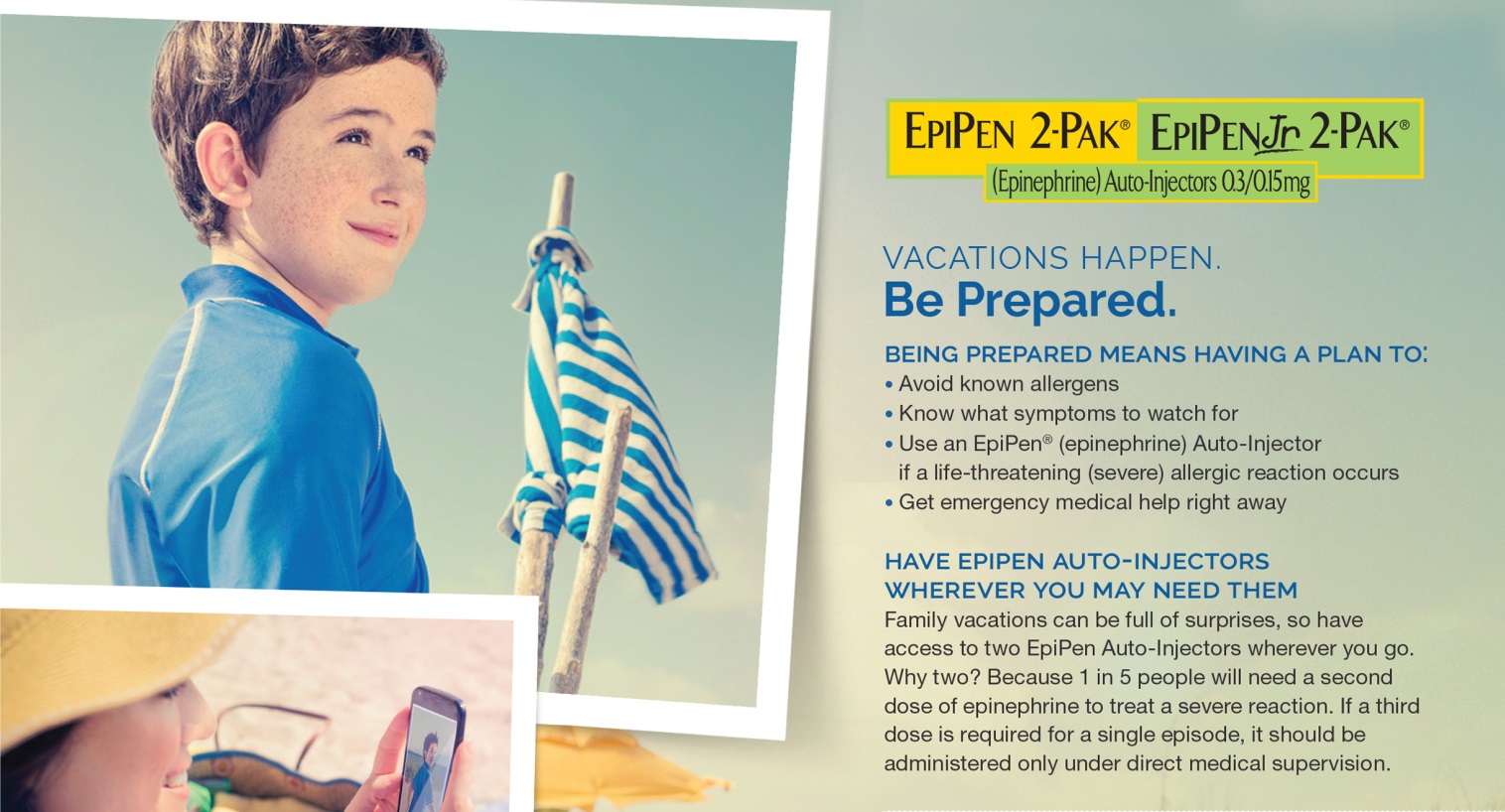 Mylan's marketing for EpiPen, an injector for food allergies and bee stings, turned the $200 million product into a $1 billion treatment, Bloomberg Business reported. Mylan acquired EpiPen in 2007 from Merck KGaA and the drugmaker reportedly used a combination of "savvy branding" and a public awareness campaign to educate parents about children's allergies in order to boost EpiPen's sales. But there are concerns about the product's rising price.
The number of new drugs approved through the FDA's expedited approval pathways has increased 2.6% per year over the last 20 years but many of these new drugs are not first-in-class therapies, according to a new study published in the BMJ. The researchers said the majority of new drugs are associated with an expedited approval program, which means "the exceptions had become more common than the rule," Vox reported.
A combination of cough-suppressant Dextromethorphan and quinidine, a drug used to treat heart rhythm disorders, may be effective in treating agitation and aggression in Alzheimer's disease patients, according to The New York Times. More than half of the patients in the study had a 50% reduction in agitation. There are currently no approved treatments to treat agitation in patients with Alzheimer's.
Democratic presidential hopeful Hillary Clinton proposed new requirements for health insurers just days after she introduced a plan that would put limitations on drug pricing. The Wall Street Journal reported that patients should receive three sick visits a year to the doctor before their deductible kicks in and a new tax credit should be established to help people pay for out-of-pocket medical costs.
Nestlé signed a research collaboration with AC Immune, a Swiss biotechnology firm, to develop a diagnostic test for Alzheimer's disease, according to Reuters. AC Immune also works with Roche.
Scroll down to see the next article