May 05, 2009
Amylin slashes sales force by 35%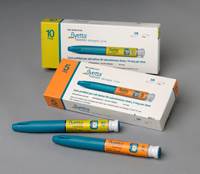 Amylin is cutting 200 sales positions -- around 35% of its sales force -- as it merges its specialty and primary care sales forces into a single organization targeting endocrinologists and diabetes-focused primary care physicians.

The company, which co-markets Byetta (exenatide) with Lilly, will field a reduced sales force of 325 reps and expects to save $45 million in 2010 from the realignment. Lilly reps will continue to detail endocrinologists and primary care physicians more broadly on Byetta injection, and the move "will better position the companies for the launch of exenatide once weekly," Amylin said. Lilly, Amylin and Alkermes announced today that they have filed an NDA for a weekly version of the drug for type 2 diabetes.
  
"These changes build on Amylin's scientific strength, and leverage Lilly's expertise and reach with primary care prescribers, so that we are well positioned to address the information needs of the complex diabetes market," said Amylin president and CEO Daniel Bradbury. "Today's actions are in line with our stated goal of achieving positive operating cash flow by the end of 2010 while continuing to position the company to increase sales of Byetta and Symlin and bring exenatide once weekly to market as quickly as possible."

In November, the San Diego-based firm announced plans to cut 325 positions at its headquarters amid worries about Byetta side effects, and it has been engaged in a proxy battle with corporate raider Carl Icahn and other major investors.

Scroll down to see the next article