May 29, 2008
Deadline for MM&M Awards just one day away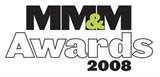 Don't miss the opportunity to be part of the MM&M Awards 2008. There's just one day left to submit your entries.
Submissions will be judged by an independent panel of 50 top industry leaders, thinkers and creatives.
Among this year's pharma-side judges are Jennifer Allen, Merck's director of global communications for vaccines; Deborah Dunsire, president and CEO of Millennium Pharmaceuticals; and senior marketers and communicators Ben Lei (Genentech), Kevin Nalty (Merck), Cynthia North (Bayer HealthCare), Jean-Luc Pilon (Sanofi-Aventis), Mike Pucci (GlaxoSmithKline), Jennifer Rinaldo (Forest Labs), Joe Shields (Wyeth) and Meryl Weinreb (AstraZeneca).
Agencies, too, are well represented by esteemed leaders such as Doug Burcin (Euro RSCG Life), Phil Deschamps (GSW Worldwide), Carol DiSanto (Cline Davis & Mann), Richard Nordstrom (McCann Healthcare Worldwide), Dale Taylor (AbelsonTaylor) and Sam Welch (Saatchi & Saatchi Healthcare).
Time's almost up. All you have to do is enter. Click here to download your entry kit.
Deadline for submissions is May 30, 2008. For more information on the MM&M Awards 2008, click here.
Scroll down to see the next article