April 20, 2010
Global drug sales to grow 5%-8% through 2014 despite patent losses, says IMS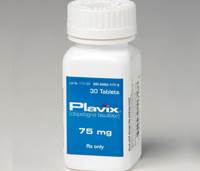 Global sales of pharmaceuticals will grow at a rate of 5%-8% annually over the next five years, IMS Health forecasts – even as products with sales of more than $142 billion lose patent protection in top markets, reducing drug spending by $80-$100 billion.

"This forecast period covers the years in which we have a significant number of major products losing patent protection in developed markets," said IMS SVP healthcare insights Murray Aitken. "Nevertheless, we are forecasting this relatively strong growth on the basis of continued high levels of patient demand for pharmaceuticals and a strong level of growth from the emerging markets, particularly those we refer to as the pharmerging markets."

IMS forecasts 14%-17% growth in its "pharmerging markets" for the five-year period, with those markets contributing between $120 billion and $140 billion in growth. Major developed markets will grow 3%-6%, IMS predicted, contributing about the same amount in dollars as the fast-growing markets in poorer countries.

The US will remain the top market, with 3%-6% growth through 2014 and sales reaching $360-$390 billion, despite staggering patent losses. The US represents about two-thirds of the value of the impending patent losses, said Aitken, and six of the world's ten best-selling drugs are set to face generic competition in the next two years: Lipitor, Plavix, Advair, Seroquel, Singulair and Actos.

For 2010, IMS has predicted global pharmaceutical sales growth of 4%-6%. Last year, the market grew 7% to $837 billion.

Scroll down to see the next article