March 18, 2010
In industry supported CME, researchers find little evidence of bias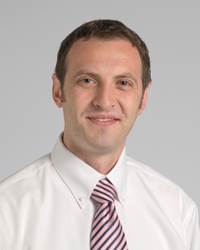 Recent studies add something that has been lacking in the heated dialogue over commercially supported CME: data on perceived bias in the content.
Two studies, both appearing in Journal of Academic Medicine, examined the relationship between commercially supported CME and physician's opinions about bias, with neither finding much evidence for such a link. They follow a 2009 Medscape analysis that reached similar conclusions about Web-based CME.
Opinions on industry-supported CME are strongly held, and the issue has "caused people to take sides and vehemently debate the topic," Steven Kawczak, associate director for the Cleveland Clinic's Center for Continuing Education (CCE), told MM&M. "We need to have a rational discussion."
CCE researchers examining physician opinions of 197 industry backed courses—including live, enduring and online—delivered during 2007 found 97.3% to 99.2% of learners reported that their directly sponsored activity was "satisfactorily free from commercial bias." Single-sponsor courses showed even lower perceptions of bias.
University of California, San Francisco (UCSF) researchers also found low rates of perceived bias for the vast majority of 213 live CME activities (sans single-source funded courses) delivered over a two-year period. The low ratings held constant across various degrees of industry support.
Compliance with ACCME's Standards for Commercial Support can minimize bias but, according to UCSF, cannot prevent all forms of commercial influence. Both groups' screening processes are more rigorous. Also, bias may have been too subtle for participants to have detected, especially given the small sample sizes.
The three recent studies represent only three providers in about 700, acknowledged Kawczak. Providers need to get more data out there, "so we can start looking at ways each of us manages CME."
Scroll down to see the next article