August 14, 2014
Kyprolis fails to wow in survival trial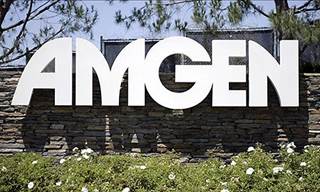 Cancer drug Kyprolis failed to improve overall survival in a Phase-III trial involving patients with relapsed and advanced refractory multiple myeloma, said Amgen and its subsidiary Onyx yesterday.
Whether and how the data impact the chances of the blood-cancer drug advancing from a third- to a second-line indication is a matter of geography, analysts say. That is, while the disappointing news is unlikely to affect filing of Kyprolis (carfilzomib) in the US, it could prove consequential for the drug's chances in Europe, where overall survival data is weighed more heavily.
The 315-person trial—known as FOCUS—compared those taking Kyprolis to an active control group of patients taking low-dose dexamethasone, or equivalent corticosteroids, plus optional cyclophosphamide. The study failed to meet its primary endpoint of demonstrating Kyprolis's ability to improve overall survival.
However, ISI analyst Mark Schoenebaum wrote in an investor note that the trial results were not a surprise: "We do not believe expectations for this trial were high (questions have been raised about how the design of the trial might handicap its success.)"
The companies now hope the drug can still advance to a second-line therapy, but with results from a separate trial underpinning its application.
"While it is unfortunate that the FOCUS study did not meet its primary endpoint of overall survival, we believe the results from the recent positive ASPIRE Phase-III clinical trial will be sufficient to support regulatory submissions around the world," Pablo Cagnoni, MD, president, Onyx Pharmaceuticals, said in a statement.
Results from that study were released 10 days ago. The ASPIRE trial showed subjects who took Kyprolis along with the standard therapy, Celgene's Revlimid, tacked on 8.7 months of progression-free survival (PFS), meeting the primary endpoint of that trial.
The regulatory pathway for Kyprolis should be straightforward in the US but, Schoenebaum predicted, the route to getting an OK in Europe just got cloudier. "The odds that the EMA would want such overall survival data have likely increased modestly—this could delay filing and the possibility also exists that ASPIRE does not show an overall survival benefit."
Thousand Oaks, CA-based Amgen purchased Onyx last year, largely with the asset Kyprolis in mind. The biotech drugmaker reported $78 million in Kyprolis second-quarter sales. The drug was approved in 2012.
In an note to investors in the wake of the FOCUS data, Jefferies analyst Eun Yang held fast to an earlier Kyprolis sales forecast: $309 million this year, rising to $1.27 billion in 2018, vs. Street consensus of $669 million and $1.53 billion, respectively.
Scroll down to see the next article