September 29, 2010
Mia Hamm fronts GSK vaccine awareness effort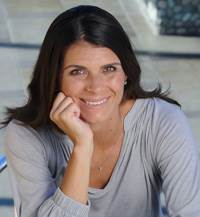 GlaxoSmithKline tapped soccer phenom Mia Hamm for a new vaccine awareness campaign promoting vaccines as an integral part of adult health. Hamm fronted a MedImmune/AstraZeneca flu vaccine awareness campaign last summer.
The GSK campaign, titled Give Your Health A Shot, promotes adult vaccination in general – from flu and whooping cough to hepatitis A and B, HPV and meningococcal vaccines – as a necessary part of "a healthy plan for living," according to GSK spokesperson Amy Searfoorce.
The campaign website offers information about vaccines, including the Centers for Disease Control and Prevention (CDC) recommendation that "adults be vaccinated against up to 14 diseases." Eight vaccines are detailed on the website, but no brand names are discussed.
The American College of Physicians (ACP), and Brad Moore, an ACP fellow, are also partners on the campaign, with Moore and Hamm appearing in a DVD available as part of a guidebook for download on the website. The 30-page guidebook (including information about vaccines, healthy living, and a checklist for patients to use in the doctor's office) and DVD was created by GSK and the ACP, with producers Conrad & Associates and Alan Weiss Productions. Hamm and Moore were both compensated for their participation – as noted on the site – but dollar amounts were not immediately available, per Searfoorce.
Hamm conducted various interviews with media outlets today, said Searfoorce, but no further events or print advertising (beyond the guidebook) is scheduled. In October, video from the DVD will run as a 30-minute televised PSA in a handful of markets, including St. Louis, San Francisco, Detroit, Atlanta and Washington DC, said Searfoorce.
GSK currently markets five vaccines for adults in the US, coinciding with the recommendations on the site, as follows:
Influenza: Fluarix, FluLaval
Human papillomavirus (HPV): Cervarix
Hepatitis A: Havrix
Hepatitis B: Engerix-B
Hepatitis A&B: Twinrix
Whooping cough (Tdap): Boostrix
Scroll down to see the next article