September 10, 2014
Opioid CME aims to alter prescribing, lift outcomes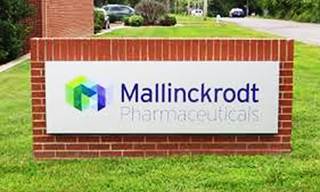 In June of this past year, the governors of Connecticut, Massachusetts, New Hampshire, Rhode Island and Vermont met at Brandeis University to come up with a multi-state strategy to combat the region's growing opioid abuse epidemic. The meeting came amid more grim news about the rise of opioid abuse. That same month, authors of a study from McGill University found prescription opioid deaths have outpaced heroin and cocaine-related deaths in the US.
The researchers were unable to determine, however, "whether high-volume prescribing is a direct driver of increased mortality." Despite that unknown, the level of prescribing has spurred educational efforts to combat the well-documented epidemic of pain-killer abuse.
Mallinckrodt Pharmaceuticals, in conjunction with a coalition of medical associations, presented results from one such initiative, called REMEDIES, at PAINWeek in Las Vegas this past weekend.
"The strength of REMEDIES is an intensive assessment that measures changes in prescribing behavior and improvements in patient outcomes," Mallinckrodt's chief science officer, Mario Saltarelli, MD, PhD, told MM&M. "While the REMEDIES coalition won't have final results for a few more months, current assessments—as presented at PAINWeek—show meaningful changes in opioid prescribing behavior and improvements in pain-patient outcomes."
Mallinckrodt, a player in the opioid space, was the sole funder of the program. In keeping with rules for producing commercially supported CME, the sponsor does not have influence over the curriculum or education activities, the firm said. The REMEDIES coalition, which is comprised of seven medical associations, designed the initiative.
Saltarelli said the program is unique in the way it measures change in prescribing behavior. "By evaluating the outcomes of prescriber education activities and from anonymous screening of worker health insurance utilization records, the REMEDIES educational partners hoped to show that, when compared to similar CME programs, REMEDIES is more effective in ensuring safe and appropriate prescribing."
Development for the program began in June 2012, and the first activity was launched in November of that year. Since then, 11 additional CME and three patient-focused activities have taken place.
REMEDIES is meant to fulfill the FDA requirement that drug manufacturers develop and implement risk evaluation and mitigation strategies (REMS) for extended-release and long acting opioid analgesics—like Exalgo (hydromorphone), which Mallinckrodt sells. The drugmaker reported in 2012 that its generic business had an approximate 30% market share of DEA Schedule II and III opioids.
Mallinckrodt is pleased with the results so far, Saltarelli noted. The program saw 21,000 participants (twice the drugmaker's goal), and 98% of participants reported feeling that their learning objectives were met, while 97% also agreed that activities were free from bias. In terms of community health, organizers reported that "employees seeking medical care for 1 of 20 identified pain conditions increased 12.8%, with an 8.3% decrease in payments across 20 ICD-9 insurance codes and collective savings of more than $58,000 among patient participants."
The curriculum, according to CMEzone.com, requires two core elements in the form of a webcast or monograph, and five supplemental elements for an opportunity to earn an additional 22 credits.
Scroll down to see the next article