August 19, 2014
Six things for pharma marketers to know: Tuesday, August 19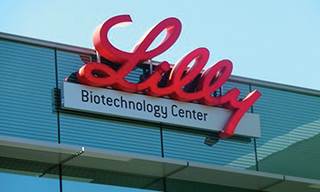 Eli Lilly and Boehringer Ingelheim have received tentative approval from the FDA for Basaglar, their long-lasting insulin glargine injection, akin to Sanofi's Lantus. The drug is in a 30-month holding pattern due to a lawsuit filed by the Paris-based drugmaker over patent infringement. If the court finds in favor of Lilly, however, the drug could enter the market sooner. The look-alike med was filed through FDA's 505(b)(2) regulatory pathway—which allows a drugmaker to file for approval based on studies it has not conducted itself. Basaglar is not considered a biosimilar to Lantus in the US, but it is in Europe. We're tracking this story. In the meantime, to read up more on the competitive landscape in diabetes and about follow-on biologics, respectively, see this year's Therapeutic Focus: Metabolic and this treatise on biosimilars.
The Ebola virus has now killed around 1,200 people, and the New York Times reports there's concern in Berlin that a patient may have brought the disease with her. Last week's death of a 75-year-old priest in Madrid was the first Ebola death in Europe. (The priest had been visiting Liberia, one of the countries ravaged by the disease.) The disease has closed hospitals and sidelined business—Bloomberg reports that British Airways is no longer flying to Liberia, Sierra Leone and Kenya. The International Air Transport Association has urged airlines to keep flights active, saying flights are essential for bringing care to the ill. Liberia's Vice President told Bloomberg in an earlier interview that the outbreak could wipe out the post-civil war progress that has been in motion since 2003. The virus has also pushed countries into debt as it struggles to cope with the outbreak.
Consumers actually like a running list of side effects in their advertisements. Forbes contributor Peter Ubel reports that a study showed that although a list of terrible things that could possibly happen does not immediately make patients happy, days later this list is construed as a testament to transparency, engendering consumer trust.
Johnson & Johnson called the removal of its power morcellator a "withdrawal" after the device was linked to spreading cancers, but the Wall Street Journal reports New York Senators Chuck Schumer and Kirsten Gillibrand are using the R word and are asking the FDA to issue an industry-wide device recall. J&J dominates the segment, but a recall would have an impact on smaller players including Karl Storz GmbH, Richard Wolf GmbH and LiNA Medical.
John LaMattina—in a guest post for Forbes—cites Pfizer's mergers, and subsequent budget cuts, as negatively impacting the company's overall R&D—particularly in oncology. According to LaMattina, 15 years of mergers and severe budgets cuts have left the drugmaker with an inability to follow through on some of its compounds. Pablocliclib, for example, was originally scheduled for development in 2002 but was shelved for four years due to budget cuts, only to be resurrected in 2010. LaMattina cites those six years lost as prime example of a company with too many assets and not enough resources to capitalize on them.
Art therapy, according to the WSJ, is being used more and more in hospitals as a therapeutic outlet, particularly due to its comforting effect on patients. Surveys over the past few years have found that nature images can have a calming effect and that art in general in hospitals can help put patients' minds at ease.
Scroll down to see the next article