August 24, 2010
Two-for-one: Quadrant pairs journal titles for advertisers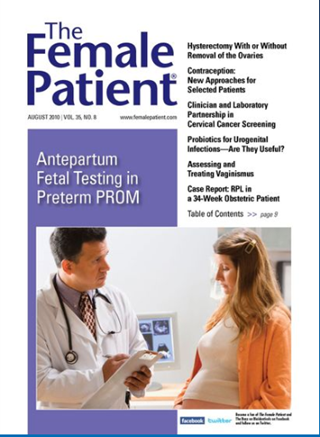 Quadrant HealthCom united two titles – The Female Patient and OBG Management – under an alliance providing advertisers with a "ping-pong" opportunity for campaigns.
Called The Women's Health Alliance, Quadrant's journal partnership lets advertisers place ads in both journals, in print or online, with the capability to off-set ad executions to coincide with, say, two different medical meetings, said Margo Ullman, publisher of The Female Patient. This "ping-pong" approach, according to Ullman, reinforces and expands messaging for clients. The alliance also features "aggressive discounts" for advertising in both journals, said Ullman.
Additionally, The Female Patient will launch new multimedia assets in September, including a mobile-optimized site for smart phones and the iPad, and a new website for the journal in October, said Ullman. Quick-response surveying and mobile texting features will be a part of those new assets, she said. The other allied journal title, OBG Management, was acquired along with three other titles last December, when Quadrant bought the journals division of Dowden Health Media from Lebhar-Friedman.
Ullman said both titles will continue to be published in print and online, since physicians, nurses and other readers want content in multiple channels. "We recognize the value of off-line [publishing]…it supports other channels," she said. The Female Patient got a new editor in May – Toby Hindin – after former editor Carol Nathan was promoted to VP, custom programs.
Scroll down to see the next article