October 10, 2008
WebMD reports growth in online advertising sales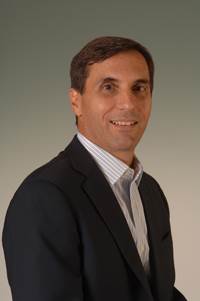 Online health information provider WebMD is expecting strong numbers for the third quarter, due in part to increased industry foresight.
In a statement released October 10, the company projected a 20 percent increase in online advertising revenues, as compared to the same period in 2008. Traffic across the WebMD Health Network during 3Q also grew, to more than 49 million unique visitors between July 1 and September 30.  Traffic numbers for individual months were not available.
According to Wayne Gattinella, president and CEO of WebMD, several factors can be attributed to fostering ad revenue growth. New WebMD marketing programs for 2009, coupled with industry recognition of the need to commit online ad spend earlier, as well as an uptick in biopharma online spending, are three examples of those factors, Gattinella told MM&M.
"Pharma is embracing online channels at a greater scale, in both the consumer and direct-to-physician [areas]," said Gattinella. "We're seeing a flight to quality in tighter economic conditions…there's been a glut of low-end inventory with ad networks, and companies want to build brand equity with WebMD."
Regarding new marketing programs for 2009, Gattinella said WebMD is expanding its advertising platforms to accommodate growth. "In many cases, we're building new platforms and creating new sponsorship capabilities on both the consumer and professional sides," said Gattinella.
Despite this growth, WebMD stated that it expects its 3Q financial results to be at the low end of its prior financial guidance projections.  If that revenue shortfall occurs, it's not expected to be greater than 5 percent below the low end of its prior guidance range.
On October 3, EverydayHealth Network, also an online health information provider, announced plans to merge with Revolution Health Network, creating a potentially larger network in terms of unique visitors and market share, although that is yet to be determined.
Scroll down to see the next article