January 06, 2010
With Alcon bid, Novartis sets sights on aging consumer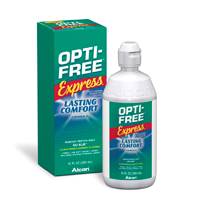 Novartis' bid for full ownership of Alcon could spawn an eye-care behemoth with a consumer-products unit worth about $1 billion.

This week Novartis announced a plan to acquire Alcon for $39.3 billion. The drug firm would first raise its Alcon stake to 77% by purchasing the remainder of fellow Swiss company Nestle's portion for $28.1 billion. It also offered to buy out the minority shareholders who own the rest for another $11.2 billion.

Novartis expects to emerge a leader in vision care addressing about 70% of the global vision sector, which is one of the fastest-growing specialty segments. CEO Daniel Vasella estimates 6-7% growth for the global eye-care business through 2014, outpacing the 5% growth expected for prescription drugs. Alcon's products may also help replace revenue lost when Novartis' hypertension drug Diovan and leukemia treatment Gleevec start going off patent in 2012.

By steering Novartis toward glaucoma and cataracts, two of Alcon's main areas, Vasella is setting his sights on diseases affecting the world's aging population. That's a demographic typically reached through traditional ad channels like television and print, but also increasingly online. The drug firm is not one to spend heavily in that area; its consumer media spend has been relatively small, totaling about $107 million through the first nine months of 2009, according to figures from SDI.

Alcon's portfolio, which includes OTC products and devices used in eye surgery, promises a stable source of revenue. Consumer care represents the smallest portion of the Alcon portfolio, with sales of eye drops, ocular vitamins and other OTC products tallying $800 million.

Novartis would contribute $200 million to the consumer portion of the planned eye division, derived mostly through contact-lens care products sold through its Ciba Vision unit. Ciba contact lens sales total about $1.5 billion, but Vasella has discussed a possible spin-off of the contact-lens line.

The ad plan for Alcon's consumer eye products is directed toward physicians, with media buys in trades such as Ocular Surgery News, EyeWorld, Cataract & Refractive Surgery Today and Ophthalmology Times, an Alcon spokesperson told MM&M. Its print journal spending totaled $1.5 million through the first nine months of 2009, according to SDI.

The two biggest segments for Alcon are surgical products and pharmaceuticals, with sales of $2.9 billion and $2.6 billion, respectively. Its pharmaceuticals division does some DTC advertising, having spent about $21 million promoting nasal spray Patanase, per SDI nine-month data.

Should Novartis gain full control of Alcon, the new eye-care unit would pool all three Alcon units with Novartis' Ciba Vision and ophthalmic lines to create a new vision unit worth about $8.5 billion.

Scroll down to see the next article