January 02, 2013
WebMD cuts 250 jobs amid ad slump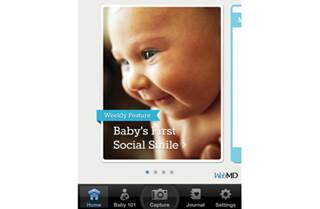 WebMD is laying off 14% of its workforce in hopes of saving $45 million to offset revenue losses from an ad slump that plagued the portal throughout 2012.
Around 250 jobs will be eliminated as part of what the company called a broader effort to streamline operations, cut costs and increase user engagement.
"WebMD's value proposition for users continues to be very strong," said a statement from CEO Cavan Redmond, who joined the firm from Pfizer last summer. "Becoming leaner and more nimble will enable the company to extend our leadership in this highly dynamic and increasingly demanding marketplace."
WebMD has, in recent months, initiated a redesign of its print mag and a rethink of how its different access points fit together, with special emphasis on upping its game in mobile media. Those moves have garnered a noticeable spike in traffic—the site saw double-digit increases in unique visitors and page views in the third quarter—but haven't yet moved the needle on revenue, which sank 13% for the third quarter over the same period in 2011, to $117 million. Sponsorship and public portal advertising fell 15% to $96.7 million.
The decline of the big, mass-market blockbuster drugs is partly to blame for the slump, but the portal has also faced increasing pressure from more nimble competitors like EverydayHealth, which saw advertising and sponsorship revenues from healthcare companies rise 35% for the first half of the year (EverydayHealth does not divulge its revenue figures, but based on numbers that they put out during a flirtation with an IPO two years ago, they remain much smaller in terms of dollars).
As part of the restructuring, the company said it will "streamline its sales and delivery processes to enable better collaboration with our sponsor and agency clients," while watching costs more closely, with "a sharper focus on prioritizing resources and investment to key areas of future growth."
Scroll down to see the next article