March 01, 2014
Ashfield's name and services expand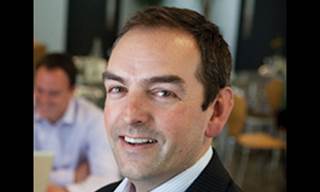 It was time. Divisional marketing director for Ashfield Commercial & Medical Services Gareth Davies tells MM&M that the Ashfield businesses that were operating under varying names had a reputation of getting the job done but not "shouting too loud." So it seemed like the right moment to highlight the fact that one business, spanning 16 acquisitions over 14 years, was the single force behind multiple client successes.
To do that, according to a February announcement, UDG Healthcare PLC put businesses in eight areas of expertise, including pharmacovigilance, meetings and event planning, market access, medical communications and strategy under the Ashfield Commercial & Medical Services banner. The change brings not just individual businesses under one heading, but the top-line ones as well: Ashfield units have also been known previously as United Drug PLC.
Davies said the new naming effort started in 2012 when the company of around 4,800 employees created a global divisional board, with the goal of spurring a move towards corporate harmony and collaboration.
He adds that creating a cultural fit was not part of the 2012 transition—the companies already had complementary work styles—but the transition to one-name one-company put more emphasis on client synchronicity, such as having a medical communications and events team telling clients "do you know we can also provide the clinical content? We can provide briefs for your speakers… write the discussion guides…"
Other offerings available include the company's nurse education business ("a big growth service for us," according to Davies) and a meetings-and-events business that has hosted around 85,000 professionals. "There's been some surprise among some of our clients about all the other things we do," he said.
"We've been called the industry's best kept secret," Davies said, but that is rapidly changing. The company has been growing at a clip and expects the trend to continue, so much so that it just signed a lease for new headquarters in Bucks County, PA.
Scroll down to see the next article