March 01, 2012
AstraZeneca to cut 7,300 more jobs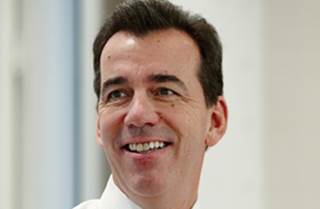 AstraZeneca confirmed rumors of another round of deep cuts, announcing that it will eliminate 7,300 positions.
This round of cuts, announced with fourth-quarter and year-end earnings, includes closing research centers in Sodertalje, Sweden and Montreal, Canada.
Fourth-quarter sales edged up to $8.66 billion from $8.61 billion in 2010, beating the consensus estimate of $8.5 billion. Sales for 2011 hit $33.6 billion, up slightly from $33.3 billion in 2010.
CEO David Brennan said that the cuts are part of a larger plan. "It's not just a tactical response to a pending patent expiration," he said, "it's part of a much bigger set of changes." This "Phase Three" layoff announcement follows waves of cuts in 2007 and 2010. AstraZeneca also announced in January that it was slashing its sales force by 24%.
The company is poised to lose three major brands in the next two years. Seroquel and Symbicort go off patent this year, and Nexium loses patent protection in 2014. Bloomberg reports that Seroquel and Nexium brought in more than $10.2 billion last year, complementing CFO Simon Lowth's comment that the company expects "a significant decline in revenue for 2012."
The cuts that were initiated in 2010 are expected to save the company $1.9 billion by the end of 2014, and the new cuts are expected to save the company $1.6 billion annually by 2014.
Sanford Bernstein analyst Tim Anderson called the company's five-year outlook "uninspiring" in a research note. He said the biggest shift will be in 2016 when Crestor goes off patent in the US. He also noted that the company downgraded its long-term guidance for the second time. After providing a 2014 range of $28 billion to $34 billion, leaning towards the higher range, the company now says sights should be set on the lower number. "In other words," Anderson wrote, "the long-term guidance has serially been overly optimistic."
A Deutsche Bank analyst told Brennan during a Q&A that the company's pipeline is simply not delivering and asked when it will alter its strategy.
Brennan agreed the pipeline is underperforming, but said the company's focus on innovation is right, though they need to "deliver more consistently" than they have in the past.
Scroll down to see the next article