April 01, 2014
Combating concept churn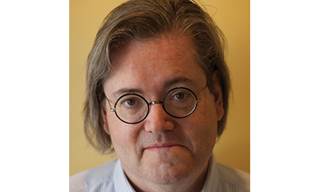 Nobody is happy when the idea doesn't arrive. Certainly not the agency: Not getting the concept right over many rounds makes creative staff frustrated and agency management anxious. And not the client: Marketing wonders why "the big bucks" they shelled out have not produced a winning idea.
Concept churn is bad, but what's worse is that there is no cure for it. Once churn starts, only dumb luck seems to make it end. I say, "make it end," because you often don't get to the best idea or even a good one. Everyone wants something "new," "better" and "different" until the time runs out. Then you launch the new campaign with whatever idea is latest to the table.
No, churn must be prevented. The good news? You can do something about it. In fact, you must do it, or history will inevitably repeat, and you'll soon be hip-deep in discarded ideas and wasted money.
Here are four steps to help you prevent churn and lead a happier, less wasteful life.
1. Focus your strategy. Fighting churn starts with a single-minded strategy that everyone understands and agrees to. The idea should be captured in a sentence—not two or three pages of single-spaced text.
Keep it simple, or bad things will happen. Unable to convey multiple ideas in a single concept, the agency will either (a) pick one idea to communicate effectively (but not the one all of you had in mind) or (b) jam everything into a single concept that no customer could remember. Either way, churn, baby, churn.
2. Get aligned. A concise strategy will help you get all of the relevant internal constituencies together. That way, there can be a single, un-hidden agenda: to get to the best idea.
If people don't agree on the strategy, they can't agree on the ideas that are based on it either. The result is discontented, disjointed feedback that will only generate more churn.
3. Talk about ideas first. Long before any work is started, get together the key people from both the client and agency sides just to talk about ideas. Attendees bring examples of what they think is successful. It can be work you did or things you admired, from within healthcare and without.
It's key to open a dialogue about ideas before any are created. Let your agency know your thinking about concepts. Listen to them about the ideas they think work. Find common ground. It will make a big difference in the ideas you'll see and how you'll see them.
4. Create a process for feedback. Do you want to ensure that the agency will misunderstand your feedback? Be sure that everyone talks at once. Don't prioritize your reactions. Oh, and contradict each other as much as possible.
To avoid churn, you must focus your feedback. That means somebody is going to have to step up and lead, decide what's most important in the feedback, and make sure it's clear. Whenever possible, put it in writing.
You can live without churn. Like most worthwhile pursuits, it takes planning, clear thinking, hard work, and a little courage. But the rewards of stepping up are worth it: less aggravation, more efficiency, and the best work your agency can give you.
---
Brendan Ward, founder and former creative partner at McCann Regan Campbell Ward, is a consultant specializing in healthcare strategy and creative. In 30 years, he has committed every known advertising sin and can help you avoid them.
Scroll down to see the next article