November 01, 2011
For web success, be a micro-targeting manager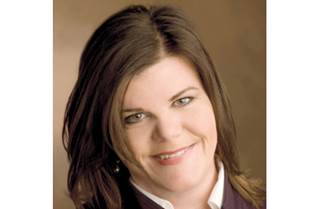 Wendy White
Founder and president, Siren Interactive
How do you connect the content of a website to its most appropriate audience? You could do worse than adopting a strategy that incorporates micro-targeting.
There are two important aspects to micro-targeting: using search-engine marketing to generate qualified visitors, and using online advertising to attract a more targeted audience.
Monitoring conversations shared through online communities of patients, caregivers and healthcare professionals gives critical insight into how these audiences refer to themselves, their diseases, their treatments and their highest unmet needs.
Results are often different from what might be expected. Pharma marketers typically can't engage in the online conversation, but they can acquire critical knowledge by identifying keywords that align with the most relevant issues and topics.
The same principle applies to online display advertising. Too many advertisers focus on the relatively small number of popular, short-tail internet sites, at the expense of smaller sites that attract niche audiences of enthusiasts and, collectively, from the long tail.
The long tail in this instance refers to the graphic representation of the volume of searches generated from keywords. The "head" represents the majority of searches resulting from common keywords that might lead to a website's homepage, while the volume of results generated from longer, multi-word search phrases forms the "long tail."
Although 70% of reportable display ad spending goes to the short tail, internet users age 18 and over spend just 14% of their online time at these sites (comScore Ad Metrix, May 2010). This imbalance in ROI underscores the importance of understanding what the target audience needs, and identifying keywords that reflect that insight.
Those of us working in rare diseases depend on the results generated from the long tail. The mandate to communicate rare-disease information to a smaller universe of patients, caregivers, and healthcare professionals heightens the importance of identifying the most relevant keywords for search. Using micro-targeting to reach specific audience segments is not just important to rare diseases but is becoming more relevant across the therapeutic landscape.
Scroll down to see the next article