June 01, 2012
Headliner: TV newsman takes on online health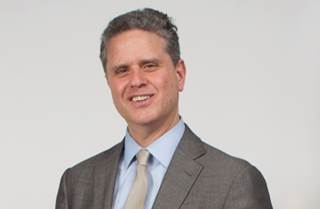 Paul Slavin
SVP/GM, global news and Everyday Health Studios, Everyday Health
2004-2011
SVP, Disney/ABC
2000-2004
Executive producer, World News Tonight with Peter ­Jennings, Disney/ABC
Paul Slavin came to Everyday Health from a three-decade career as a top-flight TV newsman at ABC News. He covered every president from Reagan to the younger Bush, conflicts from Central America in the '80s to the Middle East of the oughties, the fall of the Berlin Wall and the dissolution of the Soviet Union. When big news happened, he got on a plane and went and covered it.
For his last few years at ABC, he was the network's new media chief, launching their broadband cable network, ABC News Now, and revving up ratings for ABCNews.com, which he took from 14th place to 7th among news sites and from loss leader to profit center. After 30 years in news, he was on the business side, retrofitting a media dinosaur for a new era.
"I looked at our business being hollowed out," said Slavin. "What we do is important, and finding a way to talk to our consumers and serve our advertisers in ways that are important to them became an interesting challenge."
Now, he's building a broadcast powerhouse at Everyday Health, reworking a text-centric health portal for the high-speed broadband age. Impressed with the company and its founders, he joined Everyday Health in August and started consolidating its news operations and building its broadcast expertise—most recently adding Emmy-winning TV producer Joanna Breen, previously of ABC News's 20/20, as head of Everyday Health Studios, and ex-ABC News correspondent Stephanie Sy as senior editor and correspondent. In September, the portal's eponymous show made its debut on ABC affiliates nationwide, and in April, Everyday Health launched a YouTube channel with ten original programs. Everyday Health Studios is on track to produce 1,500 video titles in 2012 and more than 175 hours of original content—from breaking medical news and condition management to soft-focus lifestyle fare on beauty, nutrition and fitness topics.
The push on health video comes not a moment too soon, with video-forward health sites (HealthiNation, Health Guru) shooting up like weeds around the older players like Everyday Health and WebMD.
Slavin acknowledges a "rocky start" at MedPage Today, the physician portal that Everyday Health acquired in 2010 to rival WebMD's MedScape. It was a messy merger, but the site, with 25 medical reporters, is "growing like a house fire," says Slavin, with revenues set to double this year. The growth, he adds, is being driven by a focus on content and reporting.
"It can't be a race to the bottom from a quality point of view," says Slavin. "The challenge is to produce professional quality branded content in a way that's editorially honest yet financially mild. There's a lot of video out there, and that's how we'll differentiate ourselves."
Everyday Health "pivots fast," says Slavin. "They had, basically, no video operation six months ago. Now they're probably the fastest-growing video operation in the world."
Slavin started with ABC News in 1979 when, walking back to his apartment after a fruitless job search, he happened upon the media giant's Upper West Side headquarters and wandered in to try his luck. He started that night on the graveyard shift, ripping wire copy off teletype machines for the radio division. An avid bookworm (history, philosophy, science and literary classics), he still lives on the Upper West Side with his wife and two of their three boys (ages 14, 17 and 22).
He's always been the restless type of reporter, antsy when a beat or a role gets too cozy. The new gig is keeping him on his toes, he says.
"I chose to work here because I really like the energy of the place, and I like the fact that I'm waking up at 3 in the morning going 'I'm not sure I know how to do that,' because if you get too comfortable, it means you're not growing.'"
Scroll down to see the next article