June 01, 2014
J&J marketing spend falls, but Olysio fuels a sales hike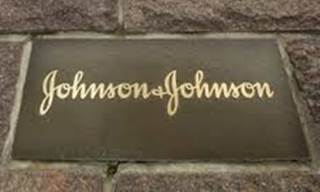 Johnson & Johnson saw pharmaceutical sales jump 7.7% in the US during the first quarter, and more than 12% worldwide, compared to the same period last year. The $7.5 million in pharmaceutical sales is also of note, because this bump is accompanied by a lower quarterly investment in marketing and selling expenses. Spending in this category, which also includes administrative expenses, was down 0.8% compared to the same period last year.
Fueling the pharmaceutical sales rise has been hepatitis C drug Olysio, which the FDA approved in November. The drug's launch went better than expected, and VP and CFO Dominic Caruso attributed part of its success to American Association for the Study of Liver Diseases recommendation that it be used with Gilead's Sovaldi. Caruso said the recommendation "has been adopted by the medical community as a standard of care," and that J&J's decision to revise the year's financial guidance by close to $1 billion is mostly because "Olysio is performing much better than our earlier expectations." Caruso also noted that he believes most of the drug's sales are in tandem with Sovaldi prescriptions. Investor relations VP Louise Mehrotra said during the call that 20% of the Olysio prescriptions were inventory stocking, "so the majority of it was certainly flowing through out to the patients."
The company also saw strong performance from established pharmaceuticals including Stelara, Invega Sustenna, Prezista and Velcade.
Scroll down to see the next article