April 01, 2013
Learning from BlackBerry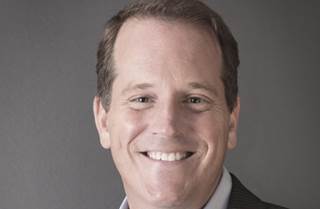 There is a valuable lesson for pharmaceutical marketers to learn from the decline of BlackBerry, which reported a 47% year-over-year drop in revenue in the third quarter of last year.
In the early 2000s, BlackBerry (formerly RIM) was the unsurpassed smartphone leader. Driven by an engineering culture, the company gained a virtual monopoly by targeting large corporations' information technology (IT) groups, not phone users themselves. By addressing security requirements to protect data on mobile devices, BlackBerry often became the exclusive mobile device supported by large corporations. This focus on meeting or exceeding the needs of the intermediary—the corporate IT department—was very profitable.
Meanwhile, Apple focused on designing new products that tapped into desires end users didn't even know they had. Their strategy was less about security and integration, and more about the end users' experience. So, while large corporations insisted their employees use BlackBerry for corporate e-mail, end-user demand turned the tide. Ultimately, Apple and corporate IT saw it was better to join together to figure out how to appease both the demand for an experience and the company's security needs. Now, only a third of IT professionals say they plan to support BlackBerry in 2013, with Apple's corporate-supported iPhone sales surpassing both BlackBerry and Android last year.
What did BlackBerry miss? Its focus on corporate intermediaries, while initially important, appeared to distract the company from also fully understanding the depth and breadth of the end-user experience.
As BlackBerry provided employees with decent e-mail support and web access, Apple picked up on what customers truly wanted, a more holistic experience with emphasis on music, video, photos and apps.
What can we learn?
Like BlackBerry, pharmaceutical marketers have historically prioritized intermediaries—putting the vast majority of marketing dollars into reaching healthcare professionals and addressing business requirements set out by managed care. They too have had less focus on the ultimate end user—the patient. HCPs and managed markets continue to be important, and HCPs will always remain the gatekeeper and make the prescription decision. However, the end user—the patient—has to be the one that closes the loop.
So how does this impact marketing insights in 2013? What lessons can we learn to ensure that we are more like Apple than BlackBerry?
• See patients as people, not as prescriptions and approach them respectfully and holistically. This means talking less about the features and benefits of medicines, and instead listening to patients tell their stories about health and life.
• Recognize that the healthcare experience is not one journey but a series of starts and stops and hills and valleys. Patient services and experiences need to be designed with the recognition that patients live busy and chaotic lives, and the healthcare system can be complex and overwhelming.
• Understand that patient experience is not just the realm of consumer marketers. Break down silos and take a cross-functional approach to creating a cohesive experience that adds value to patients' overall healthcare experience.
This isn't easy. But when done right, it creates loyal customers, producing positive outcomes for both patients and business.
---
Kevin H. Nalty is marketing strategist at inVentiv Health Communications
Scroll down to see the next article