April 10, 2015
Lisa Stockman, President, Global Public Relations and Medical Communications, inVentiv Health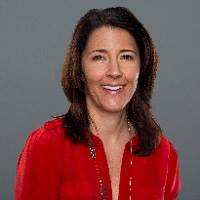 Lisa Stockman

, President, Global Public Relations and Medical Communications, inVentiv Health

Lisa Stockman has more than 20 years of communications experience in ethical pharmaceuticals for clients including AbbVie, Amgen, Bayer, Boehringer Ingelheim, Bristol-Myers Squibb, Genentech, GlaxoSmithKline, Johnson & Johnson, Merck, Novartis, Novo Nordisk, Pfizer and Roche.

Lisa specializes in developing innovative solutions for clients and cultivating strategic alliances with their stakeholders. She has partnered with many companies on corporate communications and reputation management, and consults with C-suite executives from pharma and consumer goods to develop a compelling platform and garner visibility through speaking engagements and media placements.

Lisa has also developed many high-profile disease awareness campaigns including "Tune in to Hep C" with Gregg Allman and Natalie Cole for hepatitis C; "Rally with Sally for Bone Health" for osteoporosis with Sally Field for GSK/Roche's Boniva; "By My Side" neutropenia campaign with Rob Lowe for Amgen; "Two Against One" prostate cancer campaign with Joe and Ali Torre; and an IBS disease awareness campaign featuring Kelsey and Camille Grammer.

In addition, she has worked extensively in global issues management, counseling clients on HIV transmission through hemophilia products, pricing for a clot-busting drug for heart attacks, animal-to-human transfer of antibiotic resistance and safety of calcium channel blockers and COX-2 inhibitors.

Lisa helped start the inVentiv Health PR Group (formerly Chandler Chicco Companies) in 1995. Prior to that, she worked at Burson-Marsteller and Ruder Finn.

Lisa graduated magna cum laude from the University of North Carolina at Chapel Hill with a B.A. in journalism/public relations and a concentration in chemistry. She recently earned her Masters in Technology and Communications, an innovative degree in digital media, after defending her thesis in December 2013. The Healthcare Businesswomen's Association named Lisa a "Rising Star" in 2005 and a "Luminary" in 2014, an acknowledgement of her continued career success. She was also awarded the inVentiv Health "Circle of Excellence" designation in 2009.
Scroll down to see the next article