November 30, 2012
Med Ed Report briefs: December 2012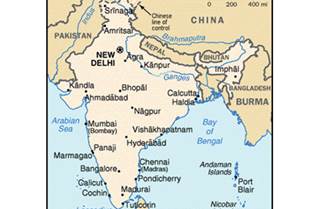 Drugmaker Vivus said it's making education a priority during the launch of obesity drug Qsymia. The effort has included peer influence and dinner events, about 200 Qsymia speakers and about 400 speaker program events in 4Q12. A satellite broadcast in October had over 800 participants, and Vivus has had a presence in nine key medical society meetings, the firm said.
India's income tax department is cracking down on expensive gifts from pharma companies to doctors in that country, reports Forbes India. New rules bar drug firms from hiding payments for foreign trips by categorizing them on their balance sheets as marketing expenses.
New requirements
for accrediting live CME/CPD events in Europe take effect this month. The European Accreditation Council for CME's rules were set by the ­European Union of Medical Specialists in October.
Writing in the
Journal of General Internal Medicine
, a postdoc fellow at Johns Hopkins University School of Medicine argues that some physicians use social media sites to discuss treatments or give advice to patients without disclosing information, like drug industry ties, that may bias their opinions.
Scroll down to see the next article