April 01, 2012
Name That Brand: April 2012
Can you name the brand? Each month we print part of a popular pharmaceutical product or advertisement, along with clues to its identity. Readers are invited to name the brand for a chance to win a copy of Medicine Ave 2: The Story of Medical Advertising in America 1990-2008. E-mail your answer to NameThatBrand@haymarketmedia.com or fax 646-638-6150. The deadline is April 30, 2012. The winner will be picked randomly from the correct entries.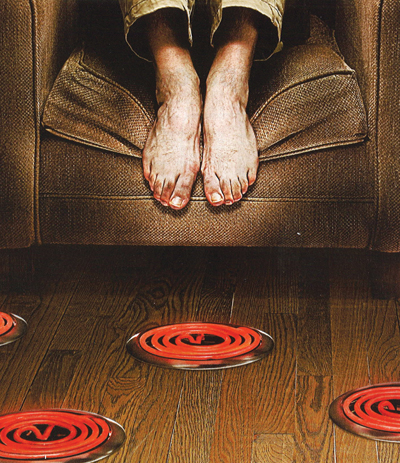 Brand X puts its best feet forward
This first-to-market drug earned its manufacturer roughly $2 billion in revenues last year. Initially approved in 2003 to treat a befuddling, nebulous condition, it has expanded to include at least four others. While the conditions the drug treats have names and treatment plans, just how it quiets the symptoms is a mystery. This spot is just one take on evoking a patient's frame of mind; the brand has also used of portraits and lifestyle shots that highlight the mental and physical toll of this painful condition.
FEBRUARY'S WINNER...
Congratulations to Carly Kuper, VP, Strategic Marketing & Corporate Communications at CMI Communications Media Inc., who correctly guessed Nicorette, Glaxo­SmithKline's product to help cigarette smokers quit.
Scroll down to see the next article