April 01, 2014
Putting consumers at the center of your universe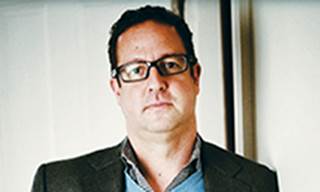 The acceleration and fragmentation of digital channels has created challenges across all industries. Today, it's our responsibility to engage intelligently and securely with consumers across a number of channels with a focus on a singular customer experience. Pharmaceutical marketers need guidance on how to ensure the customer is at the center of everything they do.
What does it take to achieve customer centricity in this multi­channel world?
1. Achieve a balance between technology, enterprise strategy and brand strategy. Brands and agencies drive marketing campaigns that are centered around creative and tactical execution. Meanwhile, marketing technology is evolving and is often detached from what brands are doing or should be doing. This creates an opportunity to bring parties together sooner. You'll find that technology often spurs creative possibilities that may not have been considered.
2. Move beyond the obvious and understand what your customers want. Most brands have marketing databases that hold a huge amount of data, but often they're limited to transactional information. While transactional data is important, it doesn't always get to the true nature of why people do certain things, nor does it measure their intent.
Social data allows you to better sense what individuals are discussing, where they're going for information, how they're contributing and what their current interests are. By leveraging this data, brands can develop more appropriate content and more relevant messaging.
3. Challenge yourself to connect your brand with customers. Brands have a distinct personality that they convey in communications they put into the marketplace. Meanwhile customers have specific needs and may be overwhelmed by the information they receive from a brand and other sources.
We need to stop for a moment and look to what our brand stands for and what consumers want from us while considering all the information there. The primary question should be: how do you simplify and identify the moments that are most meaningful to customers? Think carefully about your brand and focus on achieving clarity and simplicity through targeted and simplified messages.
Pharma marketers can create valuable relationships with consumers—ones in which their brand becomes a trusted partner, a source of information as well as the solution to their problems. By considering these tips, you can help your brand put customers at the center of your universe.
Scroll down to see the next article