March 01, 2013
Santarus bolsters its sales-rep force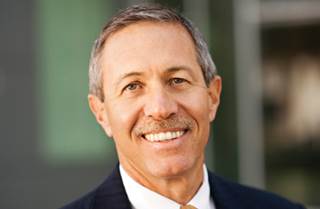 Drug maker Santarus is bringing on 85 reps ahead of the launch of its ulcerative colitis drug Uceris.
The hires are a mix of contract reps from inVentiv Health and full-time Santarus reps, bringing the launch force to 235, in addition to 10 staff medical-science liaisons. The company expects to connect with between 7,000 and 8,000 healthcare professionals, including rep-resistant primary care physicians along with endocrinologists. All will receive the same presentation—CEO Gerry Proehl told MM&M that all reps, be they contract or in-house Santarus, have the same sales goals and pay incentives, and that all report to Santarus managers. The reason he gave was a simple one: physicians should have a seamless experience.
What doctors should expect: iPad-equipped sales professionals with eight to 10 years of pharmaceutical experience, as well as leave-behinds by healthcare agency Harrison and Star, which also handled some of the DTP work.
Yet the pitch is not just about the drug's immediate target, of helping patients mid-flare-up. It also includes a pricing approach that aims to be in the managed-care comfort zone. Proehl said the $1,235 for a month's supply is slightly below that of AstraZeneca's Entocort for Crohn's disease (the Santarus drug has a different indication, for ulcerative colitis). According to doctors that Santarus has been talking to, the target patients—those in mid-flare—have symptoms between two to four times a year, but seek treatment about once or twice a year. The typical eight-week therapy would bring a patient's bill for the treatment to just under $5,000.
And although the drug is not yet on insurer formularies—the FDA approved it in January, long after formularies were set for the year—Proehl said that the drug is on insurers' minds, and that the company has been told Uceris is being viewed as an interim drug patients can use before progressing to more expensive options. Those options can include higher-cost biologics or surgery. Proehl said he expects the drug to linger in the Tier 3 realm and possibly be tagged with a prior authorization requirement for the time being.
Scroll down to see the next article