August 30, 2013
Symphony's suit alleges IMS Health "monopoly"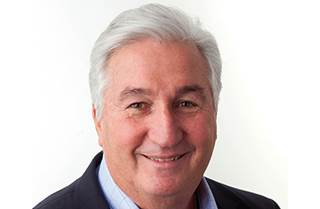 Symphony Health Solutions filed an antitrust lawsuit against IMS Health, accusing it of trying to monopolize the pharma data and analytics market. The Horsham, PA, firm filed the suit in the US District Court for the Eastern District of Pennsylvania.
In a statement, IMS Health said the complaint has no merit.
"After swallowing every other major US competitor by acquisition," the 48-page complaint alleges, "IMS has engaged in an unlawful scheme to protect its monopoly."
Among the tactics plaintiffs charge are entering into exclusive contracts with PBMs and other data suppliers that prevented Symphony from accessing long-term care and specialty drug data; revoking ImpactRx's access to certain data IMS compiled for all its clients after Symphony acquired ImpactRx; poaching Symphony employees; and acquiring data suppliers to eliminate competition.
IMS has engaged in these actions "systematically and repeatedly," argued Frank Lavelle, CEO, Symphony Health Solutions. "We are more than willing to compete…but want it to be on a level playing field."
IMS Health said, "We reject the claims raised in the complaint and will vigorously defend our position," adding that it "knows that pharmaceutical companies and other customers have a broad range of choices."
The only two viable competitors are Symphony and IMS, plaintiffs contend, and IMS has the larger share. Symphony has made strides, though. Private equity firm Symphony Technology Group has acquired five market research firms, four of which are included within Symphony Health Solutions: Source, ImpactRx, TargetRx and AlphaDetail.
Scroll down to see the next article