August 01, 2013
Vantage Point: The End of Illness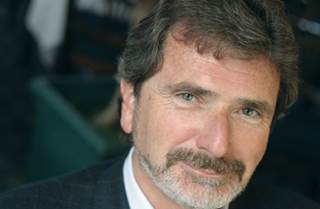 Suddenly, it hit me. The healthcare marketing research mindset I have used throughout my career, i.e., trying to figure out physician decision-making on a treatment-area-by-treatment-area, drug-by-drug basis, is just wrong. It is far too limiting. Here's how I reached this insight.
Dr. David Agus is an oncologist. In fact, he was Steve Jobs' oncologist. A few months ago, he gave a brilliant keynote presentation at the Front End of Innovation Conference in Boston, where I co-chaired the Wellness Track. In his talk, based on his best-selling book The End of Illness, he said that the purpose of healthcare is not to cure illness, but to help people to be as healthy as possible, for as long as possible.
This mindset requires that patients and caregivers be proactive. It requires a systematic approach to the individual's entire health picture.
It requires that we each become familiar with our own health risk profile through genetic testing, and manage the manageable where heredity has left us vulnerable. It requires that we make appropriate use of screening (not just diagnostic!) tests to determine our statistical risks, and respond accordingly.
Looking at healthcare, and by inference at healthcare marketing and marketing research, through the eyes of David Agus is exciting. You see that people in our profession get to be involved with issues related to patient engagement and empowerment.
What kinds of information will patients need to make the right healthcare choices? How can we motivate patients to manage their own health responsibly? How can social media, digital apps and other channels of communications help in the process?
Let's go find out. This is the stuff of the new healthcare marketing research!
---
Richard Vanderveer is CEO, rbV3.
Scroll down to see the next article