June 01, 2014
Virtual ad boards can help reach the right KOLs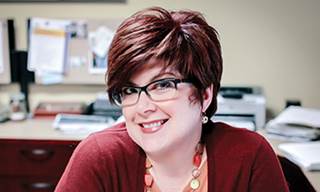 Joni Bradley
President/CEO, JB Ashtin
What if I told you there was a handy way to gather thought leaders, engage in a discussion where viewpoints and suggested course of action for your clinical strategy or brand is freely offered, and not waste a single minute in an airport? Digital collaboration platforms make it convenient for pharma and thought leaders to engage.
Digital engagement is becoming universal. But what exactly is it? In a broad sense, it is anything that involves participating in a conversation online.
But specific to engaging thought leaders for a brand issue (aka, advisory board), private, secure, web-based forums are a sure bet for success when designed thoroughly and managed correctly.
In addition to its convenience, digital engagement can also provide cost savings. Every dollar spent supporting a digital forum goes directly to gathering insight. And when complying with the Sunshine Act, only the fee for service needs to be reported.
Case study: Scientific communications directors working on a global dermatology brand found that they urgently needed frequent and specific insight from thought leaders to determine and implement critical changes to communications, messaging, and clinical trial design. A digital forum allowed more frequent engagement across all regions.
How can you create a thought leader engagement plan that efficiently gets you the insights and advice you need to advance your brand or clinical strategy? Here are a few considerations:
1. Plan. Taking the time to map a long-term strategy can prevent a lot of frustration.
2. Document. Determine why you need to meet with thought leaders.
3. Identify. Identifying your knowledge base will help determine which thought leaders will provide the most relevant input.
4. Share. Remember to share the feedback from your experts with your internal teams.
As with any communication vehicle, there are times when digital platforms are not the best choice. If you are working on a new product in a therapy area that is unfamiliar to your company, you may wish to meet with thought leaders in person.
Finding a date, time, and location where all the key players can convene can make the most organized team crazy. Although nothing can replace the value you receive when meeting your thought leaders face to face, the digital environment is a viable medium for relevant, expedient, and convenient interactions.
Scroll down to see the next article