May 11, 2015
FDA panel to review Vertex CF combo therapy on Tuesday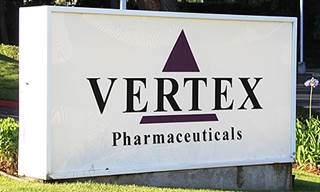 An FDA panel will meet Tuesday to discuss Vertex's Orkambi (lumacaftor/ivacaftor), a combination of already-approved Kalydeco and lumacaftor to treat patients with cystic fibrosis.
Although the FDA is not required to take panel recommendations into consideration, the success of Orkambi is expected to weigh heavily on Vertex's future.
About 80%—or $464 million—of the company's total revenue last year came from Kalydeco. Kalydeco treats a rare form of the disease, which affects about 2,000 patients with CF. If Orkambi is approved, the combination therapy could be used to treat as many as 8,500 patients people in the US with the disease.
The drug is being investigated for use in patients 12 years and older with the most common mutation of the disease, F508del, which is found in half of CF patients.
That age group is a critical treatment window for the life-threatening lung disease. Half of patients with cystic fibrosis die before they reach their early 40's, according to the Cystic Fibrosis Foundation.
Evercore ISI analyst Dr. Mark Schoenebaum wrote last year that while results for the drug have not been a home run, his firm believes the "data are good and support approval." But FDA staff raised questions about whether the combination offers any additional benefit compared to treatment with Kalydeco on its own, according to briefing documents released on Friday. The agency is expected to make a decision on the drug by July 5.
Pricing concerns, too, have come into play. Pharmacy benefit manager Prime Therapeutics concluded in an analysis that Orkambi could cost the US health system as much as $4.5 billion annually. Analysts at JP Morgan believe Vertex will charge a wholesale acquisition price of $287,000 for a year's worth of treatment. When first approved in 2012, Kalydeco was priced at $294,000 a year, but months later the price increased to $307,000. If Orkambi is approved, the bank forecasts global sales of $1.6 billion in 2016 and $4.2 billion in 2020, according to The Wall Street Journal.
Stuart Arbuckle, Vertex's chief commercial officer, told analysts that the drugmaker is preparing payers for potential sticker shock by "investing in disease education to help payers estimate the number of eligible patients they may have in their plans." He added, "A key priority for us ahead of launch in the U.S. is to scale up our patient services team so that we can help providers and patients navigate the reimbursement process and also help with patient education and compliance."
Scroll down to see the next article