March 09, 2016
Don't forget to enter the MM&M Awards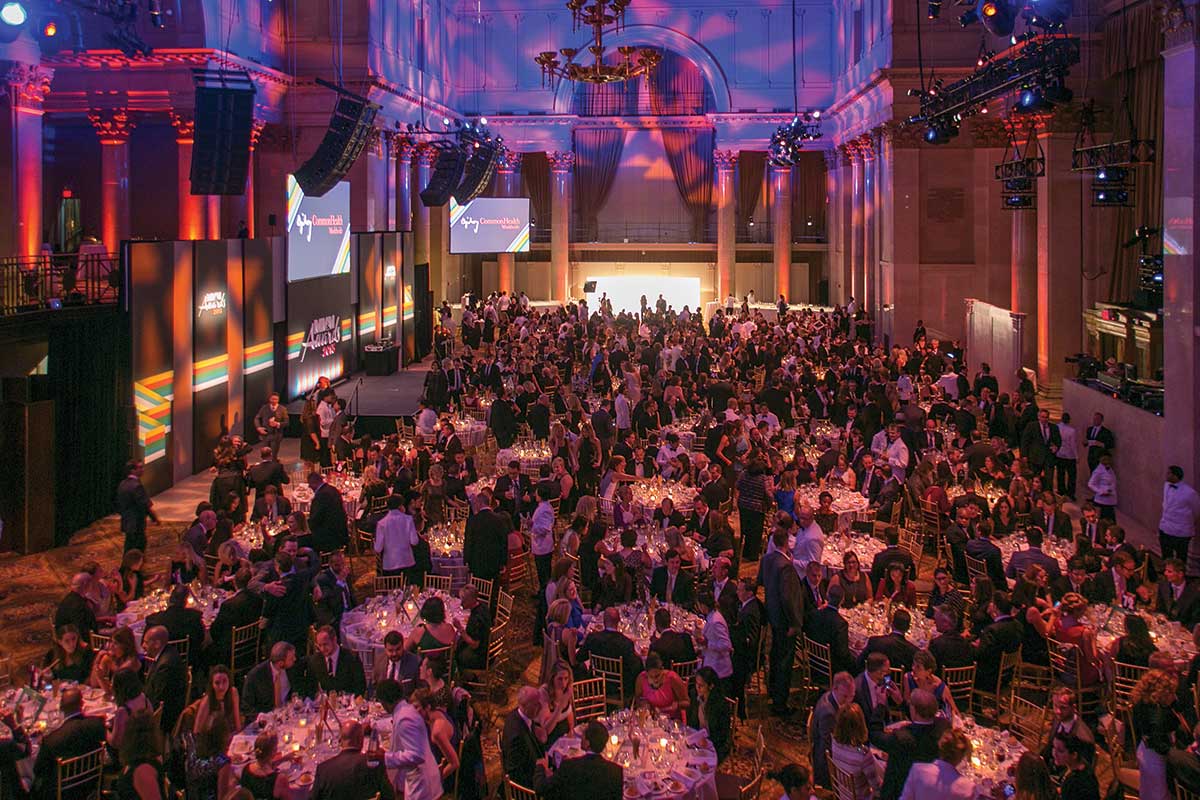 The MM&M Awards 2016 ­program is officially open for business. This is your chance to put your best work and people forward and earn the recognition you deserve. This year we're even giving you an opportunity to ­submit your unsold campaigns.
There is no greater accolade than winning an MM&M Award. That's because every submission is judged with the utmost independence and authority by our hand-selected panel of around 100 seasoned industry experts.
For 2016 we have enhanced the program with the addition of several new categories, ­including Best Use of Data/­Analytics, Best Film or Video, and Most Daring ­Campaign (work that you loved but didn't get picked by the ­client). The deadline for ­entries is April 11.
As always, the identities of all the winners will be revealed for the first time at the spectacular Awards Dinner, which will be held at Cipriani Wall Street, New York, on October 6, 2016.
All you have to do now is enter. You'll find everything you need at mmm-online.com/awards. Good luck and see you in October!
CATEGORIES
HEALTHCARE MEDIA AWARDS
Best Healthcare Consumer Media Brand
Best Healthcare Professional Media Brand
HEALTHCARE MARKETING AWARDS
Best Use of Relationship Marketing NEW
Best Use of Public Relations
Best Use of Data/Analytics NEW
Best Branded Website for Consumers
Best Branded Website for Healthcare Professionals
Best Disease Education Campaign
Best Film or Video NEW
Best Use of Social Media
Best Medical Digital Initiative for Consumers
Best Health & Wellness Digital Initiative for Consumers
Best Digital Initiative for Non-Consumers
Best Consumer Print Campaign
Best Professional Print Campaign
Best Professional Sales Tool
Best Corporate Branding Campaign
Best Philanthropic Campaign
Best Multicultural Campaign
Best Agency Self-Promotion
Best TV Advertising Campaign
Best Multichannel Campaign (Small to Medium Product Size)
Best Multichannel Campaign (Large Product Size)
Most Daring Campaign NEW
Best Product Launch
PERSONALITY AWARDS
Industry Marketer of the Year
Agency Marketer of the Year
Young Marketer of the Year
HEALTHCARE AGENCY AWARDS
Small Healthcare Agency of the Year
Mid-Size Healthcare Agency of the Year
Large Healthcare Agency of the Year
SPECIAL AWARDS
The MM&M Platinum Award for Outstanding Contribution to Healthcare
The MM&M Titanium Award for Best in Show
PROGRAM DETAILS
Eligibility
For work that ran (or analytics conducted for Category 5) between April 25, 2015, and April 11, 2016.
Submissions
Entries must be submitted online at mmm-online.com/awards, where you will find details of the categories, criteria, and entry process.
Entry Deadline
Monday, April 11, 2016 (extended deadline: Monday, April 18, 2016—note that entries received after Monday, April 11, will incur a late fee of $200 per entry)
Dinner and Ceremony
Thursday, October 6, 2016
CONTACTS
Program and Event
Gwen Voyer-McGiver
Phone: 646-638-6108
Email: gwen.mcgiver@haymarketmedia.com
Sponsorship Opportunities
Doreen Gates
Phone: 267-477-1151
Email: doreen.gates@haymarketmedia.com
Scroll down to see the next article