December 18, 2014
Five things for pharma marketers to know: Thursday, December 18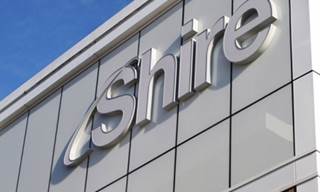 What superbugs? Alcon Laboratories announced Wednesday that FDA has approved its antibiotic Xtoro (finafloxacin otic suspension) for use in swimmer's ear, or an infection of the outer ear canal. FDA's director of the office of antimicrobial products, Edward Cox, noted that there are already multiple approved therapies available for this bacterial infection, "The availability of multiple treatment options allows physicians and patients to find the treatment to meet their needs," he said in a news release.
Shire is reportedly looking to bid on New Jersey-based drugmaker NPS Pharmaceuticals, according to unnamed sources at Bloomberg. The deal's linchpin appears to be a hyperthyroidism treatment, NPS's Natpara, the approval of which could be the key to the acquisition, the news service added. AbbVie walked away from $55 billion agreement to acquire Shire in October.
Amgen announced Wednesday that its recently approved Leukemia drug Blincyto will carry a price tag of $178,000 for two courses of treatment when it comes becomes available on Thursday. That figure will place it among the most expensive cancer treatments in the world. Amgen told Reuters in an e-mailed statement: "We believe the price reflects the significant clinical, economic and humanistic value of the product to patients and the healthcare system, for an ultra-orphan population with a dramatic impact on a serious illness."
The Wall Street Journal writes Thursday that AbbVie may have all its eggs in one basket: its multi-drug HCV regimen of ABT-450/ritovanir +ABT-267 and ABT-133. The drugmaker expects to hear a decision on its status from US regulators this month. The ruling will greatly influence the drugmaker's commercial viability as Humira, the best-selling drug in the world, begins to come off patent.
Takeda has appointed Andrew Plump as its head of R&D, Bloomberg reported Thursday. Plump previously served as senior vice president for research and translational medicine atSanofi and as deputy to Sanofi's head of research and development Elias Zerhouni. Plump will replace Tadataka Yamade, who plans to retire..
Scroll down to see the next article